Post by Nessie on Jan 2, 2022 9:19:31 GMT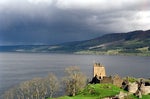 The number of jews is only an estimate at best. It is really closer to 11 million if modern back extrapolation figures are correct.
So assuming your figures are correct and the Jewish Population of Europe had shrunk to 3.8 million from 9.5 million, what does this mean.? The assumption Nessie is trying to get across is that these people were murdered. But could there be another story.
Ulios has calculated the natural attrition by mortality of Jews during that time period
here
; this accounts for 1.9 million deaths over that period. That data was based on modern Phillipino mortality who live in conditions similar to ghettos etc.
Add that to the 3.8 million jews left + the jews who died of natural causes ( 3.8 + 1.9 = 5.7) there remains 5.7 million Jews leaving a remaining 3.8 million to be murdered or whatever. However, this is not the end, more jews moved on.
Of these 630 k jews (0.6 m) were tranported by the Russians from East Poland, Belarus etc. The people who left rises to 6.3 million jews . Added to this are the emigrations of about
0.53 million
this leaves 6.8 million jews roughly untouched. These are just official emigration figures, one could easily add another 0.5 million + of people who fled; if so this gives a figure of 7.3 million leaving 2.2 million at the hands of the evil Nazis.
Putting this in tabular forum
European Jews
(million)
Event
No. Millions
Remaining


1939


9.5
9.5
natural attrition
1.90
7.6
7.6
Soviet transports
0.63
6.97
6.97
Emigration
0.53
6.44
6.44
fleeing
0.50
5.94
5.94
remaining
3.8
2.14
About 20k of these people were given special treatment (14f13) or euthanized. The remaining few million Jews were simply scatterred around Poland, Belarus, Channel Islands and the Baltic States.
There is no evidence of a few million Jews being "scattered around". That number of people would need a lot of resources to transport and accommodate them, which would leave evidence of it happening. It would be evidence that the Nazis would have used to prove the allegations they murdered millions of Jews were false.
This is not saying that there were not mass murders but it seems unlikely.

One thing for sure is that the Holocaust is NOT 6 million dead Jews.

While there are compelling grounds to claim a genocide the Holocaust claims seem unfounded. How many dead jews does it take to make a Holocaust; would 2.14 million be enough?
Of course the murder of 2.14 million people would be a genocide and it would not be unreasonable for that genocide to be given a name, such as the Holocaust.