Post by 𝝥𝝰𝘇𝗴𝝻𝝸 on Aug 6, 2023 0:01:15 GMT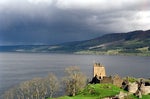 They can only assert millions did not die by gassing and were still alive at the end of 1944.
Please forget about the pejorative "denier". What is important are the conclusions reasonably intelligent people without bias reach after examination of the evidence. Extraordinary claims such as mass murder purported in the alleged holocaust require extraordinary evidence; this is where the dilemma for exterminationists lie. All that is presented are allegories, adminicles and eye witness testimony from some dubious characters.
If there was hard evidence it is certain that boreholes, excavations would be made to throw the detritus in the face of the deniers.
The fact that transports to a final destination (e.g. Treblinka) stopped for lengthy periods at Jewish Labour Camps and railway junctions to other Jewish labour camps is totally ignored by the exterminationists; those camps were in the thousands and heavily manned with Jews. They do not fit in with the image people have of konzentrationslager.
The poster Nessie has little interest in the reality of Zwangarbeitslager für Juden administered by the labour department of the Reich, which by many accounts was uneventful and kept Jews safe from the reality of the war. There is a focus on SS camps only and these were the minority. Some labour camps were in churches or school halls with minimal security.
Hecktor is wrong that complex events involving millions of people cannot be subdivided into two possibilities, when those people have been sent to specific camps and they either left or they did not.
link
Most of the Sobibor eye witnesses went to a good number of Jewish Labour camps, but a huge number also ended up in places like Birkenau and survived. No doubt they were put to work in one of the many labour camps in the area.
The objection to the transports stopping at Labour Camps is the lack of specific information. Die Fahrplananordnung (transport schedules) are generalized and a person ending up at say Skarzysko Kamm munitions factory would not know they were transported under the auspices of Die Fahrplananordnung Nr 587. In fact the transports are barely mentioned just the conditions within the munitions factory. Yet these factories and labour camps were manned by thousands and thousands of Jews all over the Reich. Most arrived at Labour camps by rail transports.
Despite a map given of the westward trend of the Jewish Labour Camps the inability to read basic German resulted in the erroneous conclusion the map referred to an earlier date, despite it being mentioned of the boundaries of earlier times to avoid confusion and to give correct spatial orientation.
The hundred of Jewish Labour Camps in Österreich specifically for Hungarian Jews up to wars end is simply dismissed.
A real historian or anyone interested in history would find out as much as they can about these fascinating places; the reality is given in some information provided by Jews such as Peter Lantos who experienced such a camp.
The exterminationist perspective are such claims as the Ciechanow Jews being exterminated at Treblinka when the reality is the Reich sent 80 thousand of them over the border to Russian territory. Those who remained behind were sent to Birkenau with survivors.
It is Nessie that is delusional. Comments such as the following show the delusions.
It's like shooting ducks in a barrel, whilst playing with a new chew toy, whilst watching your favourite football team demolish their derby rivals 8-0. They just make it so easy. Logic and critical thinking need to be taught in schools.
link
Here he is criticizing the intellect of his opponents while ignoring his own glaring deficiencies. The people he is criticizing have greater intellect and education than Nessie will ever have. If he is dissing others then he should not get upset when other become a little ad hominem with he.
Nessie continues
I am active, so what? Numerous people wanted to debate me. They got pissed off as I demolished their repeated arguments with repeated debunking. Deniers constantly use logical fallacies. They keep on using logical fallacies even after being shown that. Pointing that out supposedly makes me a pest.
link
This is the argument that got Nessie in the pickle at CODOH.
The revisionist methodology is best summarised as producing excuses to disbelieve the evidence for gassings and then failing to evidence what did happen.
link
While that may be a true statement it adds nothing to any topic. It was the same manner of posting here in the old forum that also got Nessie into difficulty with the moderator Depth Check and put in the sin bin for a while. (Months actually).