Post by 𝐒𝐜𝐨𝐭𝐭 on Jul 20, 2023 4:59:47 GMT
I noticed over at the Klowns forum that Dr. Nick Terry is repeating the claim that I outted Hannover as the moderator of the CODOH Revisionist Forum and doxxed him as being employed as a Reference Library Assistant at the UCLA Library and disclosed his real name.
I think this is misleading.
Although I thought everyone already knew this long ago, and I probably should have been more careful considering how the Left continues to obsess about doxxing today, I think it is fair to say that the person was already on the Local and National news at the time (2001).
The Librarian in question was suspended without pay just after the September 11, 2001 terrorist attacks for responding to a work e-mail that was conveniently uncritical of American "Good Neighbor" policies.
Specifically, the UCLA Librarian's reply questioned the American relationship to Israel and who the "real terrorists" were when the United States supplied billions of dollars to the Jewish State, which had a dreadful Human Rights record against native Palestinians.
The UCLA Library suspended the employee without pay, and retroactively tried to cover their tracks by providing a new Electronic Mail Policy for employees which prohibited using e-mails and distribution lists for political speech.
I am a former Union Steward myself (International Brotherhood of Electrical Workers ─ IBEW) and I know that to prevail on a Human Resources grievance you basically need to show that the rules given to employees are clear and existed BEFORE the offense. You also need to show that there is no "disparate treatment" in the application of those rules. And you have to show that there was "progressive discipline," i.e., warnings stating the policy to the alleged offender and the consequences of "continued misbehavior" before you drop the bomb on the employee.
These rules are typically spelled out in an enforceable Union + Employer contract. However, most Right-to-Work apologists will claim that Union contracts make it impossible to fire lazy and incompetent deadwood. This is simply not the case, at least as long as the employees are White.
Recent Supreme Court rulings have attacked Affirmative Action quotas which are inherently discriminatory, but the law says nothing about the prevailing, almost sacrosanct ideology in that anything goes as long as you are claiming to be fighting Racism.
Criminal Profiler
Pat Brown
, who has a mixed-race family, says that Whites will usually claim that an organization is corrupt (or else run by the Lizard People) or whatever, whereas, Blacks will always play the Race Card.
In my experience, when Blacks do something wrong and get caught by the police, their first response is that they Dindu Nuffin' and were "profiled" or targeted for being Black ─ and the mass-media usually supports this nonsense, which gives them license to riot.
In the George Floyd death, the media did not want to note that St. George died of a heart attack following a drug overdose while actively resisting arrest.
The point is that these factors play out in Labor-Management disputes as well, which is why solid contracts are necessary, enforced by a Union that won't throw its people under the bus.
I think it was very helpful for him that Mr. Hargis worked for a Union shop; however, I don't think Mr. Hargis would have been fired if he had been criticizing Denmark instead of Israel.
At a University Library, the rules for Academic Professionals and Staff and Faculty are a little different so a grievance might be approached differently. Discrimination is by definition hard to prove. Technically, the person involved was a Library Assistant at the Reference desk and not a "Librarian," i.e., with an advanced degree, nor was he Faculty. This means that how the First Amendment is interpreted on the job varies just a bit. We expect Academics to "Profess," for example. This gives them a lot of space to hold unpopular views, especially if tenured.
For example, there have been open Communists teaching and staffing in the Universities for a very long time. The professional association for Librarians, the American Library Association, now has a self-described Marxist Lesbian as its President. I dropped out of Library School after my 2005 accident, and I am glad now that I never joined this professional organization. They believe in freedom-of-speech ─ but mainly for Leftists.
In the case of the UCLA Library, their employee's Union represented the grievance claim of the fired Library staffer. Note that California is NOT a Right-to-Work state, meaning that some Unions are still viably representing employees in "closed" Union shops. Not being a Right-to-Work state, this makes it easier for a Union to collect dues and harder for employers to only promote people who are sycophantic to management, or who don't posses any unpopular opinions. Discriminating against Union organizers is already illegal ─ but also very hard to prove.
Furthermore, it should be noted that Israel is deemed an "Apartheid State" by many mainstream figures, including former U.S. President, Jimmy Carter. This phrase was not used in the UCLA Library dispute, but the University of California Los Angeles ─ or at least Library management ─ did try to make out that the University Library employee's e-mail constituted "threatening" behavior in their claim as to why he was therefore dismissed without pay.
One wonders if criticism of South Africa instead of the U.S. - Israel "special relationship" would have led to termination I highly doubt it. Bashing South Africa during Apartheid was a
cause célèbre
.
Albert Carnesale
, the UCLA chancellor, admitted in the same Greta Van Susteren interview that the firing was a "mistake," and he claims to support the First Amendment and intellectual freedom. However, Mr. Hargis disputed that it was an unintentional mistake.
After Mr. Hargis' Union filed a grievance for him and was reinstated, the UCLA Library employee was interviewed on October 5, 2001 by
Amy Goodman
from
Democracy Now!
and CNN's
The Point with Greta Van Susteren
, which aired on November 27, 2001. On both occasions the person's real name was used for the programs and call-in interview, but not his likeness from what I remember.
This point is very important since I am bringing it all up now:
Not only did Mr. Hargis use his real name with his media interviews, but he has been retired for a very long time.
The affair was in the news at the time and it occasionally comes out in various academic publications about Library Ethics.
So I think it is fair game to talk about it.
These TV episodes are no longer on You-Tube, but the Amy Goodman show in question is preserved
HERE
and the CNN show with Greta Van Susteren has a full transcript published
HERE
.

"War of words. Joining us from Los Angeles, Jonnie Hargis, a U.C.L.A. library assistant who has asked us to protect his identity. And Albert Carnesale, the university chancellor."

[Emphasis mine. I assume "protect his identity" means not showing his face ─ since they were already using his real name back in 2001, long before RODOH.]


At the time RODOH was created in 2003, the old CODOH bbs had been shut down by Bradley Smith, who was not very interested in discussion forums. Hannover, one of the long-time moderators at the old CODOH bbs, had started his own forum at that time called the Revisionist Forum, which was facilitated by a Swedish webmaster (now long since retired also).
I decided that I could not work with Hannover's moderation style, so I started my own site with help from the same Swedish webmaster. A month or so later, the Axis History Forum banned me (a ban which lasted for years).
I had been tolerated as the lone Holocaust Revisionist who was allowed to post at the AHF, so I may have pushed the envelope a little bit by referring to the Holocaust artist David Olere's "Kremawurst" (cannibal crematorium sausage) too many times. Actor James Woods in the eponymous multipart 1978 NBC TV miniseries
Holocaust
played a
David Olère
Sonderkommando
kind of character.
I should think that it is fair to point out what nonsense Holy-H witnesses have propagated if we are to fairly judge their credibility. But non-Revisionists really just do not like it when critics point out actual Holocaust claims in the rough ─ and not just the cherrypicked and sanitized fare.
At some point Bradley Smith incorporated Hannover's forum into what is now the CODOH Forum, and eventually I was banned from there (but not due to Bradley Smith). I think it was mainly for agreeing with Fritz Berg on some technical matters which directly challenged Fred Leuchter's engineering competency and some of Robert Faurisson's arguments. Germar Rudolf tried to be cautiously diplomatic about this controversy, but this did not satisfy Mr. Berg.
The Skeptics Forum (aka klowns) have banned me merely for quoting Napoleon, btw.
And this is why I generally will not use Face/Book, Twitter, or most other social media. They will ban anybody just for supporting, for example, the former President of the United States, Donald J. Trump.
I voted for him twice but I'm not a big Trump supporter. He was very good at triggering Liberals but not much else. However, these "Blue Checkas" literally think they are combatting "Fake News" with censorship just because in their minds something does not quite fit their Libtard dogmas. Vigorously debated controversies are not usually considered "Safe Spaces."
I always tried to give my opponents at RODOH a fair shake, and many of the people now posting at Klowns, who are critical of me, were in fact once moderators at RODOH. The Holocaust Controversies cast of characters expressly boycott RODOH now because they know that I will let Revisionists and anti-Revisionists speak their arguments freely. That deflates their biggest argument, i.e., that Revisionists are just bigots and that is the only reason why they are interested in Holocaust Skepticism or open-debate.
Information on this post-9/11 UCLA Library firing incident is now a little hard to find. It has been Memory Holed. I tried to check the
Los Angeles Times
to get the article but I could not access it Online today for some reason. I assume that it does exists in the archives and is just buried somewhere.
I was banned at CODOH for a long time but that is no longer the case.
Anyway, the matter has gotten some ink in monographs about intellectual freedom and censorship. Plus, it was in other media and newsletters which mentioned our Hannover by name:
1)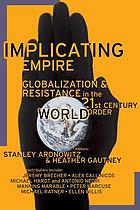 Stanley Aronowitz, et al.,
Implicating Empire : globalization and resistance in the 21st century world order /
(NY: Basic books 2003), pp. 8-9.
ISBN: 0465004946; 9780465004942
OCLC:
50279942
LINK
2)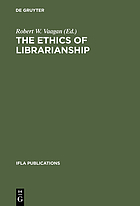 Robert W. Vaagan,
The Ethics of Librarianship: an international survey /
International Federation of Library Associations and Institutions,
(München: K.G. Saur 2002), p. 49.
ISBN: 3598218311; 9783598218316; Series ISSN: 0344-6891
OCLC:
50760914
LINK
Hope that helps.