Post by Gibson on Apr 8, 2023 4:58:20 GMT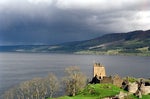 You have also found excuses to dismiss all the suggestions for reading, so making it impossible find the book you are looking for. Wikipedia is the closest to what you want, but you reject it as well.
Way to totally miss the point, dumbass. It doesn't matter if it's a book or a couple of books or a series of articles or whatever. The point is that your side has utterly failed to present their arguments in a thorough and comprehensive fashion. The criteria I listed were very general and reasonable. That's hardly me making arbitrary demands based on my personal whimsy which is how you are distorting things.
Here is a very commonly used structure of an argument. The criteria I suggested (and you are free to suggest your own) are very much in line with this sort of classic structure.
The basic format of the Classical Method is as follows:

Introduction (Exordium): Introduce the issue and explain its significance. You should also establish your credibility and the topic's legitimacy.

Statement of Background (Narratio): Present vital contextual or historical information to the audience to further their understanding of the issue. By doing so, you provide the reader with a working knowledge about the topic independent of your own stance.

Proposition (Propositio): After you provide the reader with contextual knowledge, you are ready to state your claims which relate to the information you have provided previously. This section outlines your major points for the reader.

Proof (Confirmatio): You should explain your reasons and evidence to the reader. Be sure to thoroughly justify your reasons. In this section, if necessary, you can provide supplementary evidence and subpoints.

Refutation (Refuatio): In this section, you address anticipated counterarguments that disagree with your thesis. Though you acknowledge the other side's perspective, it is important to prove why your stance is more logical.

Conclusion (Peroratio): You should summarize your main points. The conclusion also caters to the reader's emotions and values. The use of pathos here makes the reader more inclined to consider your argument.
At the most basic level, the Holocaust is generally defined as the intentional extermination of around six million Jews by the Germans during WWII. The "Holocaust" literature, with very limited exceptions, simply ASSUMES all of that is true and tells you the story. If people want to write that sort of history, okay, but that's not how you argue something or convince people of something.
The anti-revisionist material, limited mostly to websites, also does not argue for the Holocaust thesis comprehensively.