Post by Nessie on Apr 3, 2023 7:53:38 GMT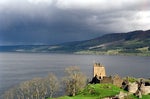 Your tactic is blatantly obvious. No matter how much evidence you are presented with, it will either be too much for you to read, or not enough to prove mass gassings took place.

The most important evidence for mass gassings, is evidence that directly pertains to the AR camps and A-B Kremas. The people who worked inside, the surviving documents, the physical sites themselves and the circumstantial evidence of mass arrivals with no corresponding mass departures and theft of property. Add to that the motive and opportunity and there is ample to prove mass murder.

Show, don't tell.
When you say you have all this evidence, that is merely an assertion.
You have missed the irony in that claim!
If you say the evidence is from "people who worked inside" and "surviving documents" etc., that is nothing more than an introduction to what should be a fuller presentation of evidence and argumentation. You have to then follow through. You rarely venture beyond these generalities, and when you do you fizzle out completely.
Read back through the last RODH forum and you will see long discussions about the evidence. My tact has changed to more discussion about evidencing and analysis.
For instance, you regularly invoke Prufer, but only in a superficial way, and when I posted the actual text of the ridiculous forced statement Prufer made in Soviet custody (which I have done for you multiple times), you've never had any response. Even Jeff admitted that it was probably coerced.
You look at Prufer in isolation. I look at Prufer once I have also looked at the rest of the evidence. Documents, circumstantial evidence and other witnesses not in Soviet custody corroborate him.
If someone links to a big document dump without any argumentation or explanation and tells me that proves the holocaust, I'm calling BS.

If someone tells me they have an 800 page book that's out-of-print and costs $400 and which proves the holocaust, I'm calling BS.

If someone tells me that Cesarani's is a good summary of the evidence for the holocaust and I know for a fact that it is not, I'm calling BS.

If your side had all this evidence, a concise, definitive debunking of revisionism would have been written back in the 1970s (or 1980s at the latest).
Yours is one of the most bizarre and logically flawed arguments so far. Your claim is that because a book, not too long, not too short, explaining and linking to the primary evidence for the Holocaust has not been written, to your statisfaction, there was no Holocaust. That is a non sequitur, because the consclusion does not logically follow the premise.
As with your comment about Prufer, you want to look at each piece of evidence in isolation and then pass your personal opinion on whether you think it is credible or not. That is not a reliable method for evaluating evidence. Instead, all of the evidence needs to be assessed together, which you call document dumps, as you cannot cope with any volume of information. The best historians can analyse large volumes of evidence, you are unable to do that. Since you do not understand how your methodology is flawed and cannot except others know better than you, you come up with your bizarre claims.