Post by Gibson on Mar 5, 2023 15:09:57 GMT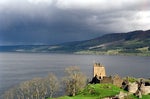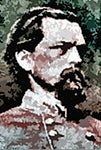 I think you're missing the point, Nessie. Historians used atrocity-propaganda to "settle the science," so to speak ─ and now it is just a tautology. They never tired to "prove" gaschambers with anything resembling evidence or analysis. They just took "notice" of it as though it were the truth directly from the mouth of the Pope.
Historians identified the atrocity propaganda and then traced contemporaneous eyewitness evidence, from those who were at the AR camps and inside the Kremas, and documents, images, forensics and archaeology that directly pertains to those places. It is that evidence which is used to prove mass murder.
That is why it is so awkward when we actually to a hard look at this "evidence."
Your idea of a hard look, is to list your excuses as to why you do not believe the evidence, as if your belief determines what actually happened. When you are asked to prove evidence as to what did happen, you cannot do so.
Why don't you look at that short
DenierBud video
again, Nessie.
At Minute 1:50 the Nuremberg prosecutor and future United States Senator Thomas Dodd, in his God-awful Connecticut accent, beseeches the court to watch a video about the Liberation of the Concentration Camps.
Then a motion picture screen drops down in the courtroom and they are shown a film of the Nazi Concentration Camps. They don't even try to put any of this into context.
Don't tell me nonsense like the shrunken heads did not convict anyone. It still shapes the narrative even today. That is why laws were passed and are enforced against investigating it, a least if you are skeptical and actually want to look at what they were using for evidence.
The Big-H is based upon psychological warfare, not evidence. That is the least of things the
Nazi Death Mills
narrative is based on.
Hundreds of billions of dollars or more is spent memorializing these mass-murder claims in the Western world today by interests which wish to keep Holocaust mythology active, and old World War II psychological warfare relevant. They don't give a fig about real history or evidence.

The condition of liberated Jewish prisoners and evidence of Nazi cruelty, is part of the circumstantial evidence of a Nazi plan to get rid of the Jews. It also proves motive and opportunity. You spend your time pouring over the propaganda and then fail to see the elephant in the room, which is the lack of any evidence as to an alternative, which involves millions of Jews not being killed, but instead surviving Nazi custody till the end of the war.
Ok, the bolded part is an example of what I regard as an unsupported (and dubious) assertion on your part. I do not see how you can characterize the orthodox literature in that way. You make all these claims about how "historians" did this and that but without saying who you are talking about or what books you're even talking about. You haven't even tried to back it up.
"Historians" - Which historians? When? What books? Cite an example of what you are talking about.
"Eyewitnesses" - Can you give an example of an orthodox historian (preferably an earlier one) who actually does this careful "tracing" of testimony that you're claiming they did?
"Forensics" and "archaeology"? Which orthodox historians have bothered with this?