Post by 𝐒𝐜𝐨𝐭𝐭 on Jan 18, 2023 23:43:34 GMT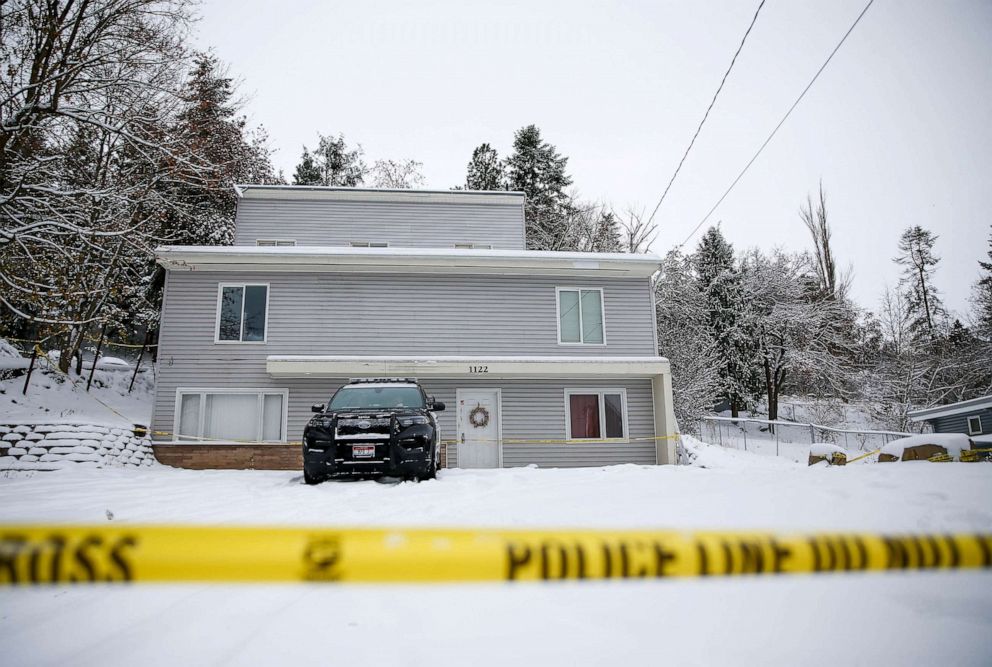 I don't know if any of you are interested or not, or even care, but the Holiday season here in the U.S. was dominated by the news of the University of Idaho murders in the wee hours of Sunday morning, just after 4 am on November 13th, where four students were stabbed in their beds by an unknown assailant, Ted Bundy-style, in a student house at the edge of the U of I college campus.
Moscow is a very small college town in Northern Idaho of only about 25.5 thousand population and over 90 percent White. It is the seat of Latah County, which has a total population of 39.5 thousand. There has not been a murder in Moscow in something like ten years and the police force is comparatively small.
Just over the border less than ten miles away in Pullman is Washington State University, where a Pennsylvania man named Bryan Kohberger was studying criminology in the PhD program.
en.wikipedia.org/wiki/2022_University_of_Idaho_killings
News of the quadruple homicide was quite interesting to me because I graduated from Idaho State University and what is now BYU-Idaho and once considered going to Law School at University of Idaho in Moscow. The college house where six students normally lived ─ or the Party House, as the press calls it ─ reminds me very much of the living arrangements that we had forty years ago when I was going to school in Rexburg, which is in South-Eastern Idaho about 80 miles from Yellowstone Park.
Rexburg is pretty big now, about 39.5 thousand, not including the Madison County, and Fremont Country metropolitan areas ─ but in those days Rexburg was about the size that Moscow is now. Rexburg is about 95 percent LDS or Mormon, although the LDS at 8.6 percent are still well represented in Latah County. When I was in school, we had only three bedrooms for six students in the apartment, whereas the Murder House in Moscow has six bedrooms, normally filled with six students, so they are less crowded than we were.
Also, ours was not a Party House. Our school had a strict Honor Code. If anybody was caught drinking they might have gotten expelled. I got written up pretty badly once for being out past curfew in the girls' apartments when the school was on break. In the police reports leading to the murders, the Moscow house was involved in various noise complaints with the police. It seems like strange people were coming and going all the time.
This shocking crime put the community in fear, and most of the students left to go home for the holidays, and many did not return in person. The local police did not have a Public Relations director to spoon-feed stuff to the press mob which gathered from all around the country. They rectified that mistake quickly by hiring a press spokesperson.
A Coroner is an elected office in the county like the Sheriff and not necessarily an MD or a pathologist. This is not unusual. The idea that the County Coroner is a guy like the fictional Quincy or a celebrity pathologist like Dr. Cyril Wecht or FBI agent like Dana Scully, the hot red-head forensic examiner from the fictional
X-Files
TV show, is another "culture shock" for some people. When I went to school in Rexburg in the early-1980s, the Madison County Coroner was paid something like 15 thousand dollars
per annum
, and his real job was as a humanities teacher at the college. He wasn't even a PhD, let alone an MD.
In Moscow, the current Latah County Coroner is a Registered Nurse with a law degree, actually making her highly qualified for the office. Basically, what a Coroner does is in the event of suspicious deaths they order an autopsy to be performed and either pathologists make the rounds for the post-mortem in Moscow ─ or maybe the body is sent to a medical center someplace like the state capital in Boise, which is almost 300 miles away. Since Spokane, Washington is only 80 miles from Moscow and has a metropolitan area population of over a half-million, I would imagine they would send the bodies there if they didn't have a traveling pathologist available to come and do the autopsies.
Anyway, big city forensic experts on YouTube were guffawing that Moscow did not have their own Forensics Lab. At their size, why would they? I can imagine that before 11/13 of last year many Moscow residents did not even lock their doors. I don't think we ever did in Rexburg unless everybody was leaving overnight or something.
The Moscow Police Chief, with his dozen or so officers, were of course overwhelmed with a case as large and as notorious as this, so he immediately called in the Idaho State Police and the FBI, and hundreds of agents and forensic specialists have worked on this case, as well as them using some of the most modern crime labs available. The Idaho Governor rapidly earmarked over a million dollars to help fund a mammoth investigation.
The talking heads of the news media have been tut-tutting about how the fat yokel cops in Idaho had "botched" this case since they were not revealing very many details about the investigation to the press, and did not name a suspect until seven weeks or so in. On December 30th, Bryan Kohberger (age 28) was arrested in Pennsylvania and quickly extradited to Latah County, Idaho for trial.
In fact, the Moscow police had their suspect in about a week; they just needed to follow thorough on the investigation before making an arrest ─ which happened in Pennsylvania where Kohberger was staying with his parents over the school holiday break. They actually got DNA from his Dad's trash to confirm their suspect before making the arrest.

I had my own run-in with a serial killer in Idaho in 1987, who was executed in 2011. I have probably told that story before unless somebody is interested in hearing it again. Police say that this Kohberger guy was very creepy, but not nearly as much as the guy that I knew.
You be the judge:
Let me know if this kind of content is interesting to you. How the police solved the case so quickly is very interesting to me, and I have most of the details that have been made public.