Post by 𝝥𝝰𝘇𝗴𝝻𝝸 on Jan 14, 2023 22:40:33 GMT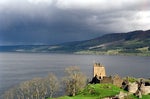 I do not wish to discuss the Belzec camp at this stage but stick to the document.
If the Jews being sent to Belzec was for the purposes of extermination and not labour then I see little reasons why the following action occurred.
"On September 7, 300 old, infected, frail, or un-transportable Jews were executed."
During the days following there were more shootings:
"During the actions in the Kolomea area on September 8, 9, and 10,1942, about 400 Jews had to be liquidated by shooting for the usual reasons."
Why shoot those who could travel when they were going to be popped off anyhow.
This was clearly culling perhaps 14f13.
On October 31, 1942, the
Einsatzkommando of Sicherungsbezirk Nord
reports the arrest (but not shooting!) of 20 Jews for having "left resettlement location without permission and jumped from transport trains.
The "resettlement location" was the ghetto of Rawa Ruska, 27 km away from Belzec; it continued to exist seven months after the opening of the presumed extermination camp!
Mattogno says:
October 28, 1942, SS Obergruppenführer
(General) Friedrich Wilhelm Krüger, in his capacity as Senior SS and Police
Chief in the General Government and Secretary of State for the Security Services, issued a "Police regulation concerning the formation of Jewish living quarters in the districts of Warsaw and Lublin," which instituted 12 Jewish
residential areas; on November 10, 1942, Krüger instituted another 4 such areas in the district of Radom, 5 in the district of Krakow, 32 in the district of Galicia, and 2 more in the county of Rawa Ruska (Rawa Ruska ghetto and
Lubaczów).329 A few weeks later, Belzec, which – according to the official historiography – had been set up specifically to exterminate the Jewish population of the district of Galicia, ceased activity!
link
It is clear that transports went to the Ukraine while others were placed into the judenlagers as Mattogno indicated above.
Here is a map showing the ZALFJ in the GG in 1942.
Rawa Ruska (camp 2924) for instance opened the 15 Dec 1942; General Government, District Galicia (1941-1944), closed June 1943. Rawa Ruska is 27 km from Belzec. The prisoners were "transferred" to the forced labor camp for Jews in Lemberg. Janowskastrasse. The report discussed had the transport to Belzec dated 14 September, 1942 some 3 months earlier than the opening of Rawa Ruska. One of the labour camps in the Belzec region was allegedly turned in to an extermination facility in 1941.
. In 1941 Labor camp turned into the extermination camp and it kept this form to December 1942

. This is based largely on the work of fiction by
Rudolf Reder
who mentioned 3 million victims. The value of his testimony is limited.
There were 13 Zwangarbeitslager für Juden in Lemberg, I failed to notice these in my research into Lutzk due to the spelling Львів.
HKP Janowskastrasse 120. Opened Autumn 1942 The prisoners were "transferred" to the forced labor camp for Jews in Lemberg, Janowskastrasse 134 at an unspecified time.
DAW Janowskastrasse 132. Opened 1942, closed October 43
DAW Janowskastrasse 132. Opened march 42, Closed October 43
HKP Janowskastrasse 120, Opened Autumn 42. The prisoners were "transferred" to the forced labor camp for Jews in Lemberg, Janowskastrasse 134 at an unspecified time.
Janowskastrasse 134. Opened spring 1943. Closed 20 Nov 1943
Janowskastrasse 134. Opened 11 Jan 41 closed 19 Nov 43
Carpathian Oil Ltd Opened 8 October 1943
OAW Bahnhofstrasse. Opened Nov 42 Closed 5 July 43 The prisoners were "transferred" to the forced labor camp for Jews in Lemberg, Janowskastrasse 134.
OAW Bahnhofstrasse. same info as above, men
Lemberg-Rzesna Polska
Czwartakowstrasse closed 16 March 43
Lwów-Persenkowka 42 -43
Lwów-Persenkowka women