Post by Prudent_Regret on Dec 22, 2022 17:26:50 GMT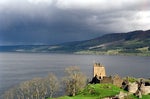 Aktion Reinhardt
was ACTUALLY about, I've increasingly doubted that T-II was the destination for the vast majority of deportees and began to feel that "Jewish Labor camp" provides a better fit for the evidence than "Transit camp" as the camp's primary purpose. T-II was after all associated with the SS Fur and Clothing Works
SS- Bekleidungswerke
, which itself was under Department IVa of SSPF Lublin, so this increased my suspicion that T-II was a labor camp and not (primarily) a transit camp, although it had delousing facilities so there's no reason it couldn't have been used to that capacity to some extent.
But I myself came to the conclusion that T-II was not the destination documented in the train schedules a year ago:
skepticforum.com/viewtopic.php?p=854673#p854673
My interest in the railway leading to T-II was also driven by this hypothesis. An industrial-gauge railway leading to T-II, which the picture of the T-II railway shows, would support the hypothesis of that "smaller shunting engine" actually being an industrial-gauge train connecting the network of industry in the greater Malkinia area to the transport hubs. That train would have brought the luggage and property confiscated from the deportees and liquidated ghettos to T-II. And the presence of that property at T-II, which has been confirmed by documents, photographic evidence, and archaeological evidence, does not provide strong evidence for mass arrivals at that location as there have been many camps confirmed which were dedicated to the task of sorting, delousing, and storing property. Furthermore the train documents do not suggest T-II was the final destination of the transports, as has been stressed in this thread.
The remaining question that my work did not answer was "If they didn't go to T-II" where did they go? And it just obviously makes sense to any non-insane person that they went where the train stopped! And Nazgul's work provides compelling doubt that T-II was the final destination for the vast majority of deportees.
Are you claiming that Jews were dropped off at the stops on the way to Treblinka, but their property remained on the train and that property only arrived at Treblinka for sorting?
Obviously people came and went to/from TI/TII. I am not, nor has Nazgul suggested, that nobody came or went from those camps. What we are challenging is the notion that T-II specifically was the destination of ~850,000 deportees.
And yes. I remember reading a document in Lublin about transports in General Government where labor camps were ordered to keep food/property on the trains for its final destination. They were complaining that the labor camps on the train route were taking food off the transports and it was not making its way to the destination. Granted this was in Lublin IIRC and not Treblinka, but yes it would stand to reason that their property would be confiscated and remain on the transport. That property would be dropped off at Malkinia/Treblinka and then hauled to T-II for sorting, delousing, and the destruction of useless objects and then shipped off from there. It was hauled in closed good wagons by a "smaller shunting engine" which no doubt in the imaginations of witnesses would become closed wagons filled with a million Jews, rather than its actual contents which would have been mostly luggage and property confiscated from deportees and the liquidated ghettos.