Post by Nessie on Dec 21, 2022 19:55:58 GMT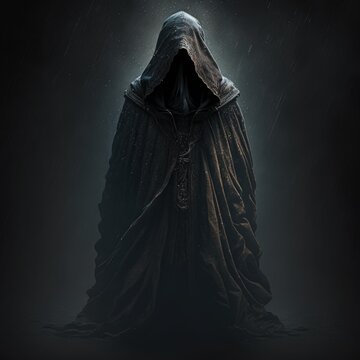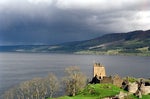 Hearsay witness claims do vary, though not in the case of the Dutch witnesses
, who all speak to some shootings and the rest were gassed, but that is explained by the nature of hearsay.
Your attempts to misrepresent the witness evidence as vastly different is dishonest.
There is great variation as shown below from witnesses of the same transport.
Please re read the Dutch statements. Most of them speak of being at the camp for a very short time, know nothing and then claim they know everything. In previous posts I have highlighted a few. Just for you, I will do it again:
Sophia Huismann--- 'We all believed that the others in the transport of 1,200 were gassed.

Mirjam Penha-Blits---There was a lot of moaning and screaming. And then they turned the machine gun on them

Surry Polak---did not know at that time was that those tippers were driven to the camp's Lager III, where the occupants were shot immediately.
The gas chambers were from hearsay. None of them were in a position to see one but claim they knew about them. Even a person with abysmal comprehension skills can understand the phrase "we all believed"; this highlights the whole point.
A point you do not need to make to me, as you avoid what I actually said, which is that every single person who saw the chambers in operation, said people were gassed, so when you said "If an alleged historical event claims that people were murdered by say guillotine and it was shown the people were hanged there are issues with the original narrative presented.", that is a false analogy as you are not comparing like to like. You are comparing hearsay to eyewitness evidence.
I have already produced documents that had Treblinka, or TII, or T as the destination of the AR transports. You have no documents that record people getting off those trains at the station they went via to get to TII.
I said that information would express reasonable doubt as to the mass transport claim to the end point. That is all that is needed.
I think the record of 58 transports from Radom to another camp along that line is sufficient to express confidence the Fahrplananordnung documents presented is similar to the ones for normal transports of prisoners from one camp to another. Die Fahrplananordnung you presented as evidence is most likely the schedules for normal camp to camp labour transports. You have deceitfully misused these to enhance your rather dubious claim.
Your supposed reasonable doubt, which is an unevidenced hypothesis, is defeated by the evidence from documents and witnesses of mass arrivals at the AR camps from the ghettos.
That other transports went along the same lines is hardly surprising. You throw information together in a haphazard way, and think it proves your beliefs. Anyone with any understanding of evidence can see how you are wrong.

Fahrplananordnung is not my belief but an analysis of the stopping times and locations, all coinciding with labour camps for Jews. You were invited to find other ones supporting your claim, we all wait. I did not say that Jews were not sent to the end point but the Fahrplananordnung presented is not evidence of this.
Correct, the Fahrplanordnungs do not evidence everyone got off at the AR camps and no one got off at the stops before the AR camps. Well done for realising that. The evidence of mass arrivals at the AR camps comes from multiple documents, witnesses and the circumstances of AR. You have no evidence that people got off before that.
You do realise that your case is precarious. Unless you or another "Holocaust Supremacist", a believer can present another Fahrplananordnung that supports the notion of mass arrival at the final destination there is reasonable doubt as to the veracity of the claim. One cannot bleat as you have done for years "where did they go" if in fact they never arrived in the first place. If they never arrived on cannot mention Marian Olszuk's failure to mention mass departures. It also shows that Treblinka was not a transit camp; these at Malkinia and Siedlce.

Revisionists do not have to prove anything. Reasonable doubt is enough in any court of law.
Revisionists need to prove their claims, such as people got off before the AR camps. What you call reasonable doubt is an unevidenced hypothesis. You are bandying about terms you clearly do not understand.