Post by been_there on Dec 14, 2022 11:19:56 GMT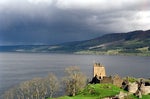 If the Auschwitz story is false
, that means the "Holocaust revisionists" had it right the whole time and
the court historians upheld an enormous lie
for over 75 years.
It would mean that they FAILED utterly to "weed out false claims."
The only way "Holocaust revisionists" had it right the whole time, would be if evidence was found as to what happened...
Oh boy! 🤦‍♂️
This is a quite insane true-believer position.
As has been explained to this comprehension-challenged person before, if evidence refutes ANY claim, it is obviously (🙄🤦‍♂️) not required for those presenting that evidence to provide evidence for an alternative scenario (in Nessie speak: 'what happened instead').
E.g. 1.
If evidence of rabbit fossils from the pre-cumbrian era are discovered, that blows the theory of macro-evolution out of the water! It proves it to be WRONG! An alternative explanation for the diversity of life on the planet is not required to sustain that refuration of the currently consensus view. Only a retard or a troll intent on winding people would not understand and accept this simple logic.
Similarly if it could be empirically proven that someone in jail for the last thirty years for rape was not the culprit, it is OBVIOUSLY not necessary to prove who
was
the rapist, for the falsely convicted person to be released and paid compensation.
Only an idiot or someone intent on disruption would not concede this simple fact.
Consequently when it is eventually conceded that empirical evidence already exists refuting the currently accepted, enforced and legally-protected holocaust mass-gassing claim — at Auschwitz Birkenau and every other alleged extermination camp besides Chelmno — it is onbiously, obviously, obviously (🙄🤦‍♂️) not required for those presenting that evidence to give some alternative scenario.
That will be the embarrassing task of the die-hard, brain-dead, holyhoax true-believers who are too stubborn and stupid to accept reality and are ironically the ones who are actually in denial of it. 🙂