Post by Nessie on Nov 16, 2022 19:39:14 GMT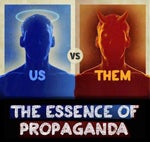 ...You cannot reliably use credibility to determine truthfulness.You need evidence to do that.

And the claimed mass-gassing of 2.75 million Jews has no
empirical
evidence
. It only has extremely weak
anecdotal
evidence
.
As has been explained to this troll multiple times, anecdotal evidence is always, ALWAYS disregarded if the forensic and empirical evidence refutes it.
Which is the case here.
And that applies both to historical narratives and criminal trials.
Empirical evidence is defined as evidence gathered by experimentation or observation and is usually used in reference to scientific investigation. Despite repeated requests to give an example of empirical evidence specific to the study of the history of what happened at the AR camps or A-B Kremas, you have refused to provide such an example. Anecdotal evidence is defined as that derived from personal experience or observations, which covers the witness evidence.
What you refer to, by disregarding anecdotal evidence when forensic and empirical evidence refutes it, is the argument from incredulity. For example, a witness claims hundreds of people were packed inside a gas chamber of a certain dimension, but that could not be physically done, therefore the claim is that the empirical evidence of how many fit inside a certain space has refuted the witness claim, therefore the witness lied. The argument is that the witness has made an incredible claim, and that claim can be safely dismissed as untrue. That argument fails to understand that witnesses are poor at estimating the size, and it is more than likely they overestimated the number of people or, they underestimated the size of the chambers.
Despite that being explained to you on numerous occasions, you just cannot understand that you are relying on a fallacy. Indeed, your use of fallacies is commonplace. For example, you pepper your posts with personal abuse, in the above case, "troll", as you seeks to undermine the person he is arguing with. Ad hominem, or argument to the person, attacks the person, rather than the argument or claims made.
The absence of anything but anecdotal evidence — plus the empirical, forensic evidence refuting the cult-belief — is why the promulgators of the holocaust industry:
i.) refuse to discuss the lack of empirical, forensic evidence supporting the H-narrative;
Much of the discussion is about the use of the argument from incredulity used by deniers and how it is flawed and that the evidence normally used to establish what has happened in the past from witnesses, documents, images, archaeology, physical items and circumstances is not lacking at all. The claims that it is lacking is merely a tactic to divert attention from the actual lack of evidence for an alternative to the mass killings that are being disputed.
ii.) ban, censor and criminalise sharing of the empirical, forensic evidence refuting the H-narrative;
You will ignore this request, but, give me a specific example of what evidence you are referring to.
The examinations of the AR camp sites and A-B kremas have produced no evidence, of any type, that refutes the "H-narrative" that those places were used for mass gassings. Some deniers, like Mattogno, try to claim the evidence for gassings, point to something else happening, such as mass showering, but he cannot find any evidence that mass showering took place and he cannot find evidence of regular mass transports from those places.
iii.) refuse to allow independent, skeptical, truly scientific investigations at the alleged mass-gassing sites,
Again, you will ignore this request, but give me a specific example of an independent, sceptical, truly scientific request to examine a mass gassing site, that has been refused. Holocaust denier/revisionists are not independent, sceptical, scientific investigators, so that rules any of them out.
and
iv.) protect their unevidenced calumny of the German nation with draconian, anti-intellect, thought-control laws that forbid and demonise any questions, facts, evidence that demonstrates the unreliability of the legally-protected narrative.

It more resembles a cult than a historiography. Which is why skeptics and non-believers are so hated by the H true-believers.

Holocaust denial laws prevent unevidenced, fallacy ridden, bogus history, which is anti-Semitic and designed to stir hatred, from being promoted. Holocaust denial/revisionism is a hoax, a conspiracy theory and those who believe in such are akin to being in a cult.

Fact is been-there, you are clueless about how to investigate history and you have fallen for a hoax.