Post by Gibson on Nov 10, 2022 15:09:06 GMT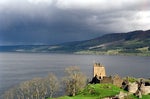 When I confronted you with this, you refused to answer whether you accepted it and lapsed back into declaring the holocaust to be true in general.
I do not remember you confronting me with that. Can you link to where it happened?
I tend not to use Hoess testimony out of principle, because there is evidence of torture to get him to confess. I have also pointed out that his evidence is corroborated by other evidence. The description you quote of a gassing, is the same as many other descriptions, of people being told to undress, crammed into a converted room in a Krema and gassed whilst people outside could hear the distress and screaming.
It seems you are claiming that the extermination claims are not heavily dependent on testimonies and that physical and documentary evidence is very, very strong. However, if we focus on Krema I for a moment, the non-testimony evidence is actually limited to non-existent, even going by your side's sources. The physical structure was reconstructed after the war. There's no Prussian blue on the walls. The only incriminating feature of the room are the holes in the roof which were done after the war. You can say you believe the holes were there before but you can't say that's "strong" physical evidence. For documentary evidence, I am not aware of any gassing documents that are even claimed for this building, not even the indirect "criminal trace" sort of stuff. So then we are dependent almost entirely on testimony and Hoess is one of the main ones for Krema I, along with a few others such as Pery Broad and Filip Mueller.
The lack of Prussian blue on the walls of Krema I can be explained by it not being used long enough for staining to appear and it being thoroughly cleaned to covert it to a bomb shelter. The physical evidence of the holes corroborates witnesses who say they were dug out in 1942 for gassings. Their present state is explained by the conversion to a bomb shelter. There is no evidence the roof of the Krema did not have holes in it in 1941. There is circumstantial evidence, from two 1941 documents from Topf & Sons, about how fast and how many bodies can be cremated, 60 in one hour.
The physical and other evidence from Krema I fits logically with and corroborates the claims of the witnesses and the chronology of their claims. It is like people confessing to murder with a rather unusual murder weapon, that had been coverted for use for another purpose and hidden in plain sight. Everything fits together, logically, evidentially and chronologically.
See here:
www.skepticforum.com/viewtopic.php?t=33312&start=280
Nick Terry: "Nessie clearly side-stepped whether he personally felt that particular detail from Hoess's account (holes being knocked in as the train was unloading) was true or not."
Just to be clear for Krema I, do you maintain that the
documentary
evidence that this structure was used as a gas chamber is "very strong"? Do you maintain that the
physical
evidence is "very strong"? Or would you agree with me that for this building the gassing claim is based heavily on testimonies?