Post by Nessie on Oct 15, 2022 18:34:37 GMT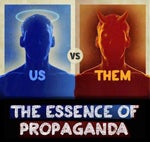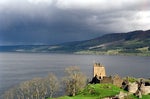 What a crazy, moronic dodge!!!! 😮 OF COURSE, YES!!!!
That has been
my
point
to you
the whole time!
My point has always been that.
Jeez! C'mon face it Nessie, you have been shown to be in error by both myself and Nazgul and are now dishonestly completely reversing your argument rather than honestly admitting that.
Show me evidence of prisons that do not search prisoners on entry. All UK and US prisons certainly do. The Nazis searched all the prisoners entering their camps. Where is the prison that does not bother, so that prisoners can enter with drugs, weapons or other contraband?
I just explained EXACTLY that. So this is further proof you have a severe comprehension disability.
Here it is again:
THE REALITY: I always challenged you to answer what was the equivalent treatment of prisoners' possession/property arrested for their ethnicity by the Allies! Do you understand yet: arrested and incarcerated BY THE ALLIES!! Not just the British.
I never asked for what happened to property of prisoners of just the British and AFTER they were released. That is all that you provided reference to plus photos of British prisoners in their own clothes. I previously explained why neither answered the challenge.
You were challenged to provide verifiable, authoritative references (not biased
surmises
or
guesses
) showing the procedure by the Allies!! And you have N E V E R done that.
Do you understand now?
If you
still
can not understand why you have never answered the challenge, then this is proof you are unable to discuss intelligently, reasonably and honestly.
The links go to answers to your questions about the Allies, who I deal with individually, and primarily the British, but also the Americans. Both the British and the Americans did not steal the personal possessions of the internees when they arrived at their places of internment.
The use of photographic evidence was explained to you. There is no photo of someone in a US or UK internment camp in anything other than their own clothes. There are far more photos of Jews in Nazi camps in prison uniform than there are in their own clothes. You also provided no context to the photos of Jews in Nazi camps in theri own clothes, such as had they been photographed on arrival, before being stripped of everything and being issued with uniform? I also pointed to the lack of any evidence of personal possessions being stolen, which is evidence it was not policy and that when it did happen, those involved were punished.
You claim I have not provided authoritative references, so go through each reference and explain why it is not authoritative. Don't just assert, prove. Since I reference the main Allies and what happened, explain why I have not met your challenge, rather than just repeatedly asserting.
You have had to drop your claim I lied about you flipping between property and possessions, after I quoted you doing exactly that. Rather than being honest and admitting you were wrong, you just try to dodge you were wrong.
You have also had to back away from this claim; "You were never asked about what happened to inmates of British camps AFTER their release. How many times will you attempt to slip in that lie?" after I quoted your words and how they were very open and did not specify exactly what you were referring to. Just admit you were wrong.
I see you are still dodging discussing what the Nazis did to the Jews on arrival at the camps. That is because you do not want to face that there was state approved mass theft of their property, which fits with the mass murder evidence.