Post by Nessie on Oct 13, 2022 15:25:49 GMT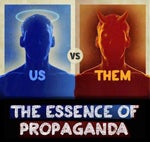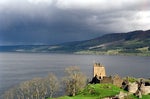 I have looked and completed numerous searches online...
I have found no evidence of the theft of that property...
Holy moly! 😮
Your disconnect from reality never ceases to amaze. 🤦‍♂️
You weren't asked to look for and find "theft of property". Thus proving your cultish belief is still preventing you from comprehending an extremely simple challenge.
Learn from this! Your cultish belief-system is blinding you to objective reality.
No wonder you can't understand history properly. Like all
holyhoax
cult-believers you are starting from an unquestionable
a priori
position and conclusion the whole time.
I am trying to help you to see that.
You are looking for any excuse to make the thread about personal comment. Try sticking to the topic and not concentrating so much on your opponent.
You asked "What happened to the personal possessions...?" One obvious answer is that they were stolen from the internees and sold, with the internees being left only with prison uniform. That is what happened to many of the Jews when they arrived for the first time at Nazi camps, something you are dodging.
You asked "...what was the procedure for handling their personal possessions that they had with them?". One obvious answer is that the procedure was to seize all property on arrival, search the prisoners for any items they had tried to hide, issue them with prison uniform and then sort and sell the possessions.
The procedure for the AR camps was to strip the people naked, steal everything they owned, shave their hair, sell that, kill them and then remove their gold teeth and sell that. Of course you do not want to discuss that.
Just honestly consider then answer the following questions:

Q1. Are you really so stupidly in denial that you believe there was no procedure for checking and handling prisoners possessions upon arrest, or upon arrival at embarkation/disembarkation points, or upon arrival at camps?

Q2. If you answered no to Q1, now answer whether you really believe that because you haven't found the answer to the specific question, that means the answer can not be ascertained?



It is normal for any prison to search the person and their property, to take a note of the property, let the prisoner keep some items, seize and store others and issue them with a uniform. It is likely that there was a similar procedure for internees, but they were allowed to keep their clothing and they were not issued with a uniform.
How about you answer your own question and the questions I have asked about the Jews arriving at camps?