Post by Nessie on Dec 15, 2021 16:50:20 GMT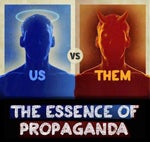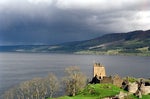 NESSIE wrote: I have proved the methodology I use is the same as used by university history departments and the police.
No you haven't.
You haven't come anywhere close to doing that. Nowhere near.
You just keep
claiming
it without ever
demonstrating
that.
That you still don't attempt to — nor comprehend how to — demonstrate it, I suggest is further evidence of the Dunning-Kruger syndrome.
Instead you are doing what you repeatedly do with holocaust narrative disagreements — you just post links as if that is a compelling argument. To most intelligent people a web link obviously isn't a compellng argument. Yet unfortunately
you
can't comprehend that simple fact.
Plus it often it transpires you do that (post urls) without even understanding what the links you post contain.
I posted two links, with quotes, which prove the use of corroboration and evidence by historians and in law. It is actually bizarre that you are asking me for that. You must be one of very few people who need it to be proved that historians and the police use corroborating evidence to prove claims.
E.g. when asked for name and a quoted testimony of even a single 'witness' whose testimony you regarded as "credible" you just posted a list of over a hundred names that someone else had created. You didn't even know most of their names, nor what their testimony claimed. Yet you posted it numerous times. Even after it was shown to you — and you eventually conceded — how non-credible the testimony of some of the names was.

I give this as just one example of many, many occassions when your methodology was NOT what you claim it to be.
I was asked to name one star witness. I said there was no such thing, and that the evidence is from multiple credible witnesses whose evidence has been assessed and tested. I produced a list made up by Das Prussian and you spotted a name that should not be on that list. I have also posted links to a list I produced specific to TII, which includes links to their evidence, here it is again;
www.skepticforum.com/viewtopic.php?t=32918
I have gone into a lot of detail as to why I, and historians and lawyers regard them as credible.
NESSIE wrote: I am not offering evidence as to my degree or police career, as that would identify who I am.
[Bloody hell!!! 🙄🤦‍♂️]
No-one asked you to "identify" yourself!
You asked me to prove I studied history at university and I was in the police. There is no way to do that without identifying myself. My graduation certificate and police end of service certificate are obviously in my name. Or, is there some other way you accept I am telling the truth?
NESSIE wrote: What is important is that I can show I used the same methodology. That means I can prove I use a reliable, credible, proven methodology.
Yes! Agreed. That
is
"what is important".
And just posting a link and a quote from it is OBVIOUSLY
not
anywhere close to proving that you follow the same methodology.
So this is another quite epic fail from you.
I use corroborating evidence to prove what happened. I post links to how historians and the police use corroborating evidence to prove what happened. That is proof I use the same methodology. You claiming it is not, without explaining why, is an epic fail from you.