Post by Nessie on Sept 28, 2022 16:01:15 GMT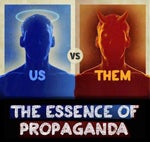 Sept 28, 2022 12:02:50 GMT 2 Turnagain said:
(sigh) The witnesses called them "diggers" or "excavators". The Germans call them "seilbaggers" or just "'baggers". I call them "draglines". The Chinese probably have a name for them, too. Nessie doubles down on his lie that I attributed the identification of the M&H dragline (digger, excavator, seilbagger, 'bagger, dragline) to the witnesses.
Nessie replies: "You did not use the word Wiernik used, which was excavator."
Turnagain patiently explains: No, neither did I uses the appellation of "seilbagger" or "'bagger".
Nessie stubbornly persists in ignorance: Be honest, what did Weirnik and Rajchman actually say? Was it dragline as you claim, yes or no?"
Of course I called the "digger/excavator" a dragline. That's the term regularly used by Americans to describe that type of equipment. I didn't call it a "seilbagger" or a "'bagger" or whatever the Chinese call a dragline.

Nessie is still trying to weasel dodge the fact that I claimed the witnesses identified the dragline as a M&H mA or mB.

So, YOU be honest, Nessie, and quote me declaring that the digger, bagger, whatever was identified by the witnesses. Of course you can't do that and thus all the smoke and horse frocky about what the dragline was called. That has nothing to do with how the equipment was identified.
This exchange above proves that Nessie is far below average IQ.
It proves that you can't get her/him to understand the extreeeeemely simple fact that use of different linguistic words for the exact same thing is not 'lying'.
Your claim only works if there was only one type of excavator available to the Nazis in 1942, the M&H dragline. If it is the only type of excavator, then any reference to excavator is a reference to the M&H dragline.
It has not proved that when the various witnesses referred to an excavator, bagger or bulldozer at TII, they are all referring to the same thing.