Post by been_there on Jul 15, 2023 8:57:01 GMT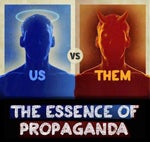 The excuse that the figures of totals of Jews between 1939 and 1948 were based on 'estimates' strikes me as pathetic. As every annual demographic figure is relying on an 'estimate'.
And 'estimates' would allow for war-deaths. Wouldn't they?
Wouldn't that be calculated in, going by what was known? Or why publish any figure at all, if the argument is that they were based on 1938 figures for the duration of the war AND for 3 years after???
Plus why are the figures for each year
different from each other
if they are all based on 1938 estimates?
It makes no sense as an excuse.
So the claim that all these estimates relied on the 1938 figures from 'The American Jewish Committee (AJC)' doesn't resolve the problem.
The University of Alberta library has the World Almanac issues for the pertinent period for 1941, 1944, 1947, 1948, and 1949.
The figures listed for total world Jewish population are as follows:
1940 = 15,319,359
1941 = 15,748,091
1944 = 15,192,089
1947 = 15,688,259
1948 = 15,713,638.
Q1. So why aren't they the exact same figure?
.... (this is another test question. 🙂)
I might as well reply to the reply quoted below, even though the author of this blatantly nonsense reply has run away to avoid the embarassment of having their irrational, legally-protected, sacrosanct pseudo-historical, belief system repeatedly exposed and refuted.
Here below is the lame reply to the above question about the Almanac figures and them being different despite being supposedly based on 1938 "estimates":
Nessie replied:
"in response to a claim about a World Almanac figure, showing a drop in the Jewish population from 15.6 million in 1939, to 15.19 million in 1945, which is clearly wrong.
No one in their right mind would argue that is correct and only 410,000 Jews died during WWII.
[Ho-hum]
So first it is asserted without any explanation that the figures are "clearly wrong". 🤦‍♂️
And then, to that admission of a rather self-evident fact, the question that I asked was dodged with an extraordinarily dimwitted 'strawman', viz. that "no one in their right mind would argue that only 410,000 Jews
died
during WWII".
Obviously population demographics are not concerned ONLY with people "dying" but also with reduced birthrates.
The fact that seems obvious to me here, is that these totals from the World Almanac demonstrate that — from 1938 until as late as 1949 — whoever was calculating them didn't think it necessary to amend their estimates in line with the atrocity propaganda coming out of war-time Europe.
Not even five years after that world conflict had ended, did they deem it necessary to amend their estimates in line with that narrative!
That fact alone is quite astonishing! 😮
I assume everyone reading here at RODOH will be aware, at THAT time the evolving narrative regarding the European Jewish experience propogated by the victorious Allies post-war was NOT ubuiquitously referred to with any particular semantic term or title.
Nor was the now enforced mythology of Jews experiencing a unique, disproportionate and special "suffering" prevalent then.
For some reason these World Almanac estimates — though still produced annually — did not accept nor adjust according to the now enforced mythology claiming that ALL Jews had been subjected to a half-completed, Hitler-ordered 'extermination' policy. These figures demonstrate that whoever was calculating the fluctuating populations during war-time and immediately after, had not believed the propaganda now officially referred to with the title of 'holocaust'.
If this has any bearing on the true-H-believer
'where did the missing Jews go?'
red-herring, it seems to me to be that it confirms that professional experts in population calculations AT THE TIME also didn't believe that 'where' they went was into graves in Aktion Reinhardt camps.