Post by 𝐍𝐞𝐬𝐬𝐢𝐞 on Jun 2, 2022 16:06:52 GMT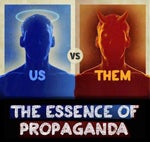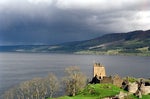 "You repeatedly go on about academics, such as Hall, who have fallen foul of other academics and been condemned for their views."
which again, turned out to be wrong and I have accepted that and stand corrected.
You are using Hall to
weasel dodge your constant lying that there is no evidence, when you KNOW there is.
I used Professor Tony Hall to explain how the holocaust
hoax
works. It works by forbidding debate PLUS by intimidation/persecution of anyone —including academics — who dare try to raise the obviously problematical core of the narrative and certain important details.
You denied that occurs. So Prof. Hall was given as just one example of that.
Debate is not forbidden. I have given you numerous examples where deniers and others debate. It is restricted in some countries, because denying key aspects of the Holocaust is illegal.
Most historians do not debate deniers, because they regard it a waste of their time, as denial has nothing to offer them.
The academics who have fallen foul of others have largely done so because they have fallen for the denier hoax. Examples being Rudolf and Weber.
Prof. Nolte, Prof. Hayward, Dalton, Crowell and Weber are others. You are STILL dodging and denying that. THAT is dishonest.
I am not denying that have run into trouble over their opinions and claims.
Hall is just a devastating proof of that Jewish misinformation, persecution, intimidation and POWER, which is presumably why you chose to lie about him with a false, unsubstantiated claim, despite not knowing anything about him.
I made a mistake, which I have explained to you.
Q1. have you still not understood that his name came up as evidence of Jewish, tyrannical holyhoax thought-policing and control of the narrative?
Q2. Or are you deliberately dodging and denying that out of dishonesty?
Q3. Or is your mental problem not allowing you to admit either of the two above options because it would be too devastating to a delusional world-view you are desperately hanging on to?
You were right about Hall, he was unjustly criticised and treated very badly.
...It is common to make mistakes on a subject that previously is unknown and when going through the process of learning about it.

It is not common to pretend knowledge you don't have! Nor to contradict and argue against subjects that in reality you are ignorant of.
You are ignoring that I quoted where I said that knew nothing about Hall and the first source I found then turned out to be wrong.
You are now deceitfully trying to take credit for admitting error, when the reality is you are dodging acknowledging your deceitful modus operandi.
I was open that knew nothing about Hall, I then made a mistake due to false information I found on the internet, which I have since acknowledged. You are dishonestly refusing to acknowledge that.
Something which you ALSO displayed by refusing to read or watch Bernays, Chomsky and Irving YET still continued to argue and pose literally stupid, ignorant questions in reply.

Your deceitfulness appears to be an ingrained habit, as it is relentless. Something I suggest you also seek help with when/if you get time with a clinical psychologist.


You copy and paste and plagiarise sources you think support your view, but cannot answer my questions about those sources and what you think they claim. You have failed to understand the disconnect between there being such a thing as mass delusion and then having to evidence and prove historians have been deluded. Your constant suggestions to see a psychologist is just your sad way to try and bully me into agreeing with you.