Post by been_there on Jun 2, 2022 11:28:29 GMT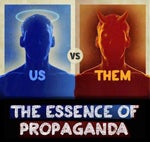 If you were confident of your claims,...
[blah, blah, blah]
I obviously
am
confident of my position. The reality I am pointing to is your literally insane confusion and failure to distinguish beyween reality and your own distortions of it. I am not abusing you. I am genuinely encouraging you to Seek professional help for you very clear cognitive problems. Just go and get a professional second opinion, if nothing else. Stop avoiding it. It is not only myself who has noticed it.
B-T: I wrote this:
"
To give just one example from many, it is NOT physically possible to gas the claimed number of people at Birkenau with ZyklonB pellets in the time alleged, and then clear the bodies without gas masks so soon after — as was claimed — when the pellets would still be omitting invisible, deadly fumes. That is a still believed physical impossibility! It is a physically impossible belief that is protected from exposure as a deceit by thought-crime laws".
rodoh.info/post/5931
The key words are highlighted for you to help you recognise your own literally insane attempts at deception. The words you dishonestly left out.
It was of course physically possible to gas SOME people at Birkenau, or any of the places alleged. Of course!
But not by the methods
claimed
, in the numbers
claimed
in the time-frame
claimed
.
It is the lie-witness
claims
that are physically impossible. As Turnagain has repeatedly attempted to explain to you, without success.You admit that you regard all the witnesses to mass gassings as being liars, as their claims are physically impossible. The obvious conclusion from that is that you do not believe mass gassings took place at the Kremas.
People who were actually involved in alleged mass-gassing proceedures of nearly a million people in the claimed different locations, wouldn't need to lie and invent physically impossible descriptions. Would they?
No. Again, it is hard to reach the conclusion that you accept gassings are "not only possible but highly probable" when you call all the witnesses liars and go on about the physical impossibility of gassings.
It is only "hard" for you because you have a comprehension disability. I ONLY "go on" about "the physical impossibility" of the CLAIMED mass-gassings, by the methods claimed, in the numbers claimed, in the time-frame claimed!! That you can't comprehend that simple distinction confirms thay you have a problem distinguishing reality from phantasy.
B-T: And yet ALL the lie-witnesses at all the alleged extermination locations DID do that. They DID lie and invent physically impossible details. Any honest, sane person would need to explain why they ALL did that. One or two might have done that, but not ALL of them.

Which is why you were asked to present the testimony of just one credible witness. You refused for weeks. Because you knew there aren't any at all.

Then you were asked to give the testimony of just the one most credible witness.
As I recall you insanely gave the name of probably the most ludicrous lie-witness, Yankl Wiernik. (But I might be wrong on that small detail).
You think that...
[blah, blah, blah, mindnumbing obfuscation and irrelevant ramblings, blah rhubarb, blah, blah]...
...you admitted you believe Oskar Groening and that there were limited gassings in a Bunker next to Birkenau.
Again in your mind you have over-simplified, misunderstood and distorted what I wrote about Grönings testimony. I wrote that in my opinion it is the most credible I know of, but there are still problematical issues with it.
AND he didn't describe anything confirming the alleged but unevidenced
Jew-genocide
process of selections and mass-gassings disguised as mass-gassings in crematoria!
[Sheesh! 🙄🤦‍♂️!]
There is no empirical evidence for that. Ephraim Kaye admitted that. And he Director of Yad Vashem. You are in denial of that, too.
Seek help, your dishonest, delusional denial of reality on these points is almost certainly a sign of other mental issues.