Post by been_there on Jun 1, 2022 10:50:42 GMT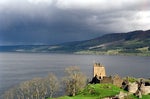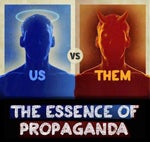 verb
, not a
noun
.
2. People who seek a fair and rigorous revising of this particular, protected, fixed, off-limits narrative are not one fixed body.
3. Therefore there is no unanimous 'revisionist' fixed position or crede.
Do we agree?
Yes to 1.
No to 2. The revising revisionists propose, is not fair and rigorous. It is based on arguments using logical fallacies and is designed to promote a hoax.
A partial yes to 3. Whilst there is some variance in the revisionist position, its core is that there were no mass gassings.
4. But uncritical believers of the H-narrative see everyone as they are. Therefore they see everything in dualistic terms: right or wrong, virtuous or evil, believer in all of it or denier of everything. There is no room for nuance, complexity or differences on sacrosanct details. For them it is all or nothing; 'good' believer or 'evil' denier. Therefore to a holocaust true-believer their dogma insists that the world is divided between good believers like themselves, and 'bad' deniers. Consequently Nessie appears to see all who engage in revision of this anti-German, holocaust hate-trope as representing parts of one absolute intellectual edifice.

Summary: Nessie can't see complexity or nuance. Everything in her eyes is reduced down to simplistic dichotomies.
Mass gassings either took place inside the AR camps and A-B Kremas, or they did not. There is no middle ground to that.
How many represents a "mass-gassing" is key, and thus your propensity to reduce everything down to over-simplified and therefore logically fallacious dicothomies obstructs and prevents rational, reasonable, fair debate.
As I have reatedly explained I personally believe some killings of Jews and PoWs very probably did occur.
But you are again denying the objective reality of me having and expressing that position. Such denial of such basic reality is literally an issue to do with sanity.
Denial is inherently bad, since it is anti-Semitic and based on fallacious arguments.

As YOU are the only one here with a fixed, absolutist, inflexible belief that
denies
basic, observable reality, that means you are ironically describing yourself as anti-semitic.