Post by been_there on Jul 16, 2022 20:08:21 GMT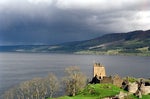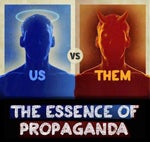 QUESTION
: What sort of person can not understand simple sentences, principles of logic and/or facts AND THEN deletes and censors civil but critical replies that point that FACT out?
Answer
: a deeply delusional person who can not discuss honestly, intelligently or logically.
The answer from me is, a person who is not prepared to put up with abuse and take lessons in logic from someone who repeatedly uses illogical arguments.
1. It is notable that you refuse to post anything that relates to
me
, without including your opinions on the state of my mental health and intelligence.
2. We all know what you think, you include it in numerous posts.
3. Are you able to keep your opinions to yourself and debate
me
?
1. You asked me to debate you. Thereby you unwittingly acknowledge that "debating" you
AND
the content of your replies is both synonymous and appropriate and entirely acceptable
I argue that logically it is entirely sensible and fitting to link the consistently stupid, illogical and psychotic replies with the person making them.
2. Consequently opinions and refutations regarding the REPEATED stupidity, illogicality and miscomprehension of your "numerous"
replies
stating the exact same refuted nonsense, will require to be repeated just as long as you go on repeating them. Do you see? It is again a matter of extremely simple logic again. Do you understand it yet?
3, I
did
debate you and your nonsense ideas, claims and miscomprehensions.
Using logic I have pointed out that someone who has a perception and comprehension disability is one possible explanation for them so consistently misunderstanding, denying, disbelieving and arguing against extremely simple basic facts of science, physics, biology and logic.
I gave examples showing why I believe that.
Instead of responding to those examples, explanations and demonstrations of your stupid, insane and ilogical
replies
, you chose instead to censor them. And this despite being requested not to do so but to refute them if you could using sane, rationality.
Your refusal and inability to reply coherently, rationally and intelligently to logical arguments ironically is further proof of the lack of sanity, logicality and intelligence in your
REPLIES
.
N.B. The above observations are again concerning your
replies
. I hope you are sane enough, intelligent enough and honest enough to acknowledge this distinction.