Post by been_there on Jun 3, 2022 22:33:01 GMT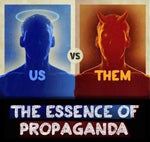 Jan 30, 2022 at 5:36pm been_there wrote:
The REALITY is that the Höfle telegram is the ONLY supposedly deciphered intercept discovered in the Bletchley Park archives that was sent concerning the alleged programme to mass-murder 11 million Jews.
Jan 30, 2022 been_there responded:
If you doubt it, it is for YOU to provide 'evidence' that refutes this.
It should be easy.
Just provide other deciphered intercepts concerning the alleged programme to mass-murder 11 million Jews.
Obvious really...
Jan 30, 2022 at 9:22pm been_there replied:
I have not made "a claim".
I have stated a self-evident fact. One that only a believer in a unsupportable belief-system would be in denial of.

Here is another self-evident fact: the moon is the only known natural satellite orbiting planet earth.
It is OBVIOUSLY for anyone doubting that fact and 'claiming' otherwise to provide evidence of other natural satellites orbiting our planet.

Now, back to the Höfle Bletchley Park intercept:
Q. is there any other intercept in the Bletchley Park files that has been produced purporting to be concerning the alleged planned genocide of all European Jews?
A. No!

Q. Is there only one other document claimed to be documentary proof of the actual numbers of Jews supposedly mass-murdered?
A. Yes, there is only one other. And the other document is the Korherr report which the author Richard Korherr refuted was about numbers of murdered Jews. And he made that refutation publicly in 1977!
Jan 31, 2022 at 5:00pm been_there wrote:
You are applying what is called the Negative proof fallacy.

Which is when it is claimed or implied that, because a premise cannot be proven false, the premise must be true.
Or that, because a premise cannot be proven true, the premise must be false.

E.g. Can you prove I'm not wearing an invisible hat? If you can't, your argument is that anyone is justified in believing that I am.

What you are doing is like asking for "evidence" that there are no other moons orbiting our planet. You are doing that because you are in denial of factual WW2 history and so object to someone referring to the reality of it.
Your tactic is exactly like you are objecting to someone making the statement that Earth has only one moon.
Well, if YOU can provide credible, verifiable evidence of other moons we will all happily accept it.

Likewise there can be millions of other intercepts regarding mass-murdering Jews in the Bletchley Park files. Sure!
It is just that no-one has ever found them ...yet. 🙄
🤦‍♂️
Just like I can be wearing an invisible hat as I write this.
Or... Can you "evidence" otherwise?

CONCLUSION: If you can provide evidence of other Jewish-genocide related intercepts besides the Höfle one, please do so.
Otherwise, best to shut up, as you are just revealing the depth of your OWN stupidity AND are "evidencing" that you really ARE someone who is unable to understand the simplest concepts.
Feb 1 2022 been_there replied:
...[it says this] on wikipedia...:

"...The Höfle radio telegram is one of two evidential proofs making use of the very precise figures; ...the other one is the Korherr Report".
Nessie replied: ... Not all of the documents are Bletchley intercepts, but what is clear, is that it is not self evident that every single intercept has been checked for references to AR, or any other mass killing operation.
That doesn't contradict anything I wrote.
Isn't this refusal to undersand or be corrected in the previous reply, further damning proof of what I have recently been pointing out about the tenuous grip on reality that this person has?