Post by Nessie on May 16, 2022 16:00:26 GMT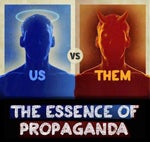 From your source;
"Unfortunately, it is
often
a postmortem examination that reveals such a bright red coloring."
The bright red skin usually
only
becomes apparent at a postmortem, hours after death. If you are red, you are dead.
This is quite insane self-contradiction. 😮
The quote says it occurs often shortly
before
death.
Nessie quotes it but twists that in his crazy mind to "ONLY" becomes apparent
after
death. 🤦‍♂️🤪
Show me medical evidence that clearly states cherry red skin is both COMMON and OBVIOUS in people who are about to die from high levels of CO. That source does not say it is common and obvious. I have shown you plenty of sites that do not list it as a symptom at all.
You highlighted "only" when I said "usually only" meaning not all the time. That is dishonest of you.
The quote states "it is often a postmortem examination" which is after death.
And this is irrelevant, nutbar refusal to admit error. As the point of cherry-red and bright pink colouring has been reluctsntly accepted.
And yet NONE of the accused, intimidated, coerced, alleged 'perpetrators', nor the lying, vengeful 'survivors' noticed it.
They noticed other, biologically WRONG physically improbable colours.
Proving they ALL lied.
Proving the mass-gassing narrative has no credible evidence supporting it.
Proving yet again that the ACTUAL empirical evidence refutes it!
Kurt Gerstein:
"Like pillars of basalt, the dead are still standing, there being not the least place to fall or lean over. Even dead, one still knows the families who clasp hands yet dead. One has difficulty separating them, to empty the chambers for the next load. The blue bodies are thrown, damp with sweat and with urine, the legs full of excrement and menstrual blood."

Wilhelm Pfannenstiel:
"When there was silence in the chambers the doors in the outer walls were opened and the corpses brought out, searched for gold teeth, and then stacked in a pit. The work was again carried out by Jews. There was no doctor present. I noticed nothing special about the corpses. Some were tinged bluish in the face."
________
Both testimonies agreed to the nonsense claim that the engine exhaust used was fueled by diesel.

Jankl Wiernik:
"Nie ma ładnych i brzydkich, wszyscy żółci-zatruci."
Literal translation! "There are no beautiful and ugly, all yellow and poisoned."
Official translation: "There was no longer beauty or ugliness, for they all were yellow from the gas".


The witnesses who said "blue" can be explained by people dying from the lack of oxygen in the air. If the percentage of oxygen drops below 19.5% people will die. Crammed into a chamber, with CO being pumped in, the percentage of oxygen will drop rapidly and people will asphyxiate. It may also be due to people being crushed in the panic and dying from suffocation that way. Wiernik also described Sonderkommandos who had died as going yellow; they "would become yellow and swollen from hunger and finally drop dead." He associates yellow with death, for a reason we do not know. It is not evidence to prove he lied about gassings.