Post by Nessie on May 16, 2022 10:59:05 GMT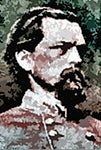 I disagree. The exceptionally bright red coloring in the blood is caused by the hemoglobin having absorbed high levels of carbon monoxide instead of oxygen.
This is particularly dangerous because carbon monoxide is 240 times more likely to bind to blood hemoglobin than oxygen is.
This means that even if you are breathing almost pure oxygen, only a small fraction of a percent of CO content will prove fatal after a short period of time.
The higher the COHb the pinker the flesh because of the color of the blood. It is as simple as that.
In fact, CO gas is sometimes used to treat red meat on a grocer's shelves because it will make it look pinker and therefor look more appealing, like fresh meat, even if it isn't actually any fresher than before. The blood, not the flesh, is what changes color.
You are assuming that the colour change is virtually instantaneous, so that those inside the gas chambers are going more and more pink with each breath. The evidence, from multiple medical sources that describe symptoms of fatal, will die in minutes gassings, that is not the case. The main symptom listed is unconsciousness.
It is true that pink corpses will show this color contrast most starkly where you pinch the flesh to squeeze out the blood and you will see white blanching ─ see photo below ─ to contrast with the pink flesh that is actually infused with bright red blood.
This is most clear when the CO patient has recently died and therefore has no blood pressure. One of the ischemia tests that emergency room personnel do to check your circulation is to pinch your flesh to make it blanch, and then watch to see how long it takes for the blood flowing back to make the flesh return to its normal pinkish color.
This contrast between blanching and cherry-red can also be seen when the blood has a chance to pool with the force of gravity after death and soon hardens in place ─ meaning that after a short period of time with no heartbeat, the blood stays put even if the corpse is moved later ─ which is what is meant by the term
livor mortis
, literally "color of death."
However, actual livor mortis, which takes a period of time to develop as the blood hardens in place, is irrelevant to our discussion about CO gassings.
No, it is relevant, since the bodies were moved out of the gas chambers within minutes of death, and buried or cremated before any lividity could form.
If corpses were gassed with either carbon monoxide or hydrogen cyanide, the superlative cherry-pink corpse coloring would be obvious, whether death occurred only minutes or hours before.
You are assuming the skin goes cherry red instantaneously before death and that the bodies were left undisturbed for hours, which would allow lividity to form.
Curious that no eye-witnesses to Nazi gassings ever described any cherry-red corpses. None.

That photo is of a body that has been rolled upside down, so we can see the lividity. That person has been dead for at least 30 minutes, if not many hours, as that is how long lividity takes to settle. The skin with blood in it, is obviously cherry red. The skin with no blood has gone white. If that blood was still pumping round the body, the colour change would not be that obvious, since most of the blood is not in the outer skin. Medical sources describe people showing cherry red lips, because of the amount of blood vessels close to the surface of the skin there, as the most notable sign in people still alive.