Post by mrolonzo on May 16, 2022 14:28:54 GMT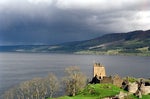 holocausthandbooks.com/index.php?main_page=1&page_id=5
"Among the remaining 600 Jews there were 104 women from Grodno and Bialystok who had been sent to Majdanek via Treblinka."
"On May 13 the new arrivals included a convoy of 308 Jewish men who had been taken from Warsaw to Treblinka, and thence, after a selection, to Majdanek "
He states in footnotes;
"In other cases, the selection was performed in Treblinka, even though according to the offi-
cial 'Holocaust' literature that camp was "strictly an extermination camp"! T. Berenstein and
Rutkowski (op. cit., note 115) comment: "A few transports from Warsaw arrived in Lublin
via Treblinka; a selection of the deportees had been carried out in Treblinka." The authors al-
so mention that in February 1943, 104 Jewesses were sent to Majdanek from Treblinka, and
similarly, in March of the same year, 35 Dutch Jews were sent there from Sobibór (also
"strictly an extermination camp"! op. cit., note 115, p. 16). And finally, Leszczyńska reports
that 1,700 Jewesses were sent to Majdanek from Bełżec (the third "strict extermination
camp"! op. cit., note 110, p. 189)."
He is expressing surprise that TII has some worker transports, which is odd, since the selection process at death camps is well known and evidenced at other death camps, primarily A-B. He states the same about Sobibor, and expresses surprise about selections there;
"This also applies to three transports of Jews from France out of four which
came to Sobibor in March 1943: "Jews and possibly Jewesses 'fit for labor'
were transferred to Majdanek" (p. 200). Therefore two alleged extermination
camps have become instead reservoirs of Jewish labor for Majdanek!"
Mattogno has not understood the selection process;
"Throughout her work Schwindt emphasizes the importance of Jewish labor in
the Lublin district. It had such a value for the SS that Jews fit for labor were
selected even in the purported extermination camps of Sobibor and Treblinka.
Hence to what purpose would the SS have killed 42,000 prisoners, if the more
sensible alternative would have been to transfer them to other labor camps or
industries in the West?"
The answer is that the Nazis conducted selections for workers when they needed workers and the rest were gassed.
No selection process for murder has ever been evidenced to have occurred at A-B. So no. The very notion that nazis would commit mass murder is preposterous.