Post by 𝐒𝐜𝐨𝐭𝐭 on May 8, 2022 4:59:45 GMT
Frank Atwood is Greek Orthodox but his mother was a Jew who escaped the Nazees. Under Jewish law, since his mother was a Jew they claim him as a Jew. The Jewish community is not happy that a Jew might soon be gassed in Arizona.
Atwood was sentenced to death for killing an eight-year-old girl in 1977. Why this creep has not had his 1984 sentence executed yet is a big mystery, but it is finally set for June 8th of this year.
Under Arizona law, in some cases a condemned prisoner can choose between lethal gas, or if the method was available at the time of sentencing, he can opt for lethal injection.
The state wanted to cave to those who claim that lethal gas is painful somehow (that is simply not true) so lawmakers made lethal injection the default execution method. However, experience has shown that it is fairly easy to botch an execution by lethal injection if the technician is not very skilled ─ and by convention, actual medical personnel are not allowed.
Furthermore, anti-Death Penalty activists have organized boycotts so that it is increasingly difficult for state prisons to procure medical-grade drugs to be used for lethal injection executions.
Therefore, the State of Arizona has revamped its gas chamber, which has not been used since 1999, when Walter LaGrand opted for execution by the gas chamber, and his brother, Karl LaGrand opted for execution by lethal injection.
The LaGrand brothers were German nationals with prior convictions for burglary and robbery, and in the course of robbing a gas station killed a 63-year-old man by stabbing him 24 times with a letter opener. Unfortunately for them, their other victim was a 20-year-old woman who survived multiple stabbings and was put into a wheelchair but testified against them.
The LaGrand brothers
appealed to the German government for help fighting American barbarism but the Arizona Governor, Jane Dee Hull told the Leftist German jellyfish to bugger off.
In a last ditch Hail Mary, Walter LaGrand opted for lethal gas and then appealed to the Germans on the basis that gassing people like the Nazis did was cruel and inhumane treatment. This ploy backfired and Walter was gassed, while his brother, Karl was killed by lethal injection shortly thereafter.
Now, Frank Atwood has until May 17 to decide whether he will be gassed or be executed by lethal injection. If he chooses lethal gas it will be the first time that hydrogen cyanide has been used for capital punishment in the 21st century, and Jews are rending their garments accordingly. Atwood's attorneys are urging that he choose lethal injection before it is too late.
Frank Atwood : a very gassable, if not punchable, face.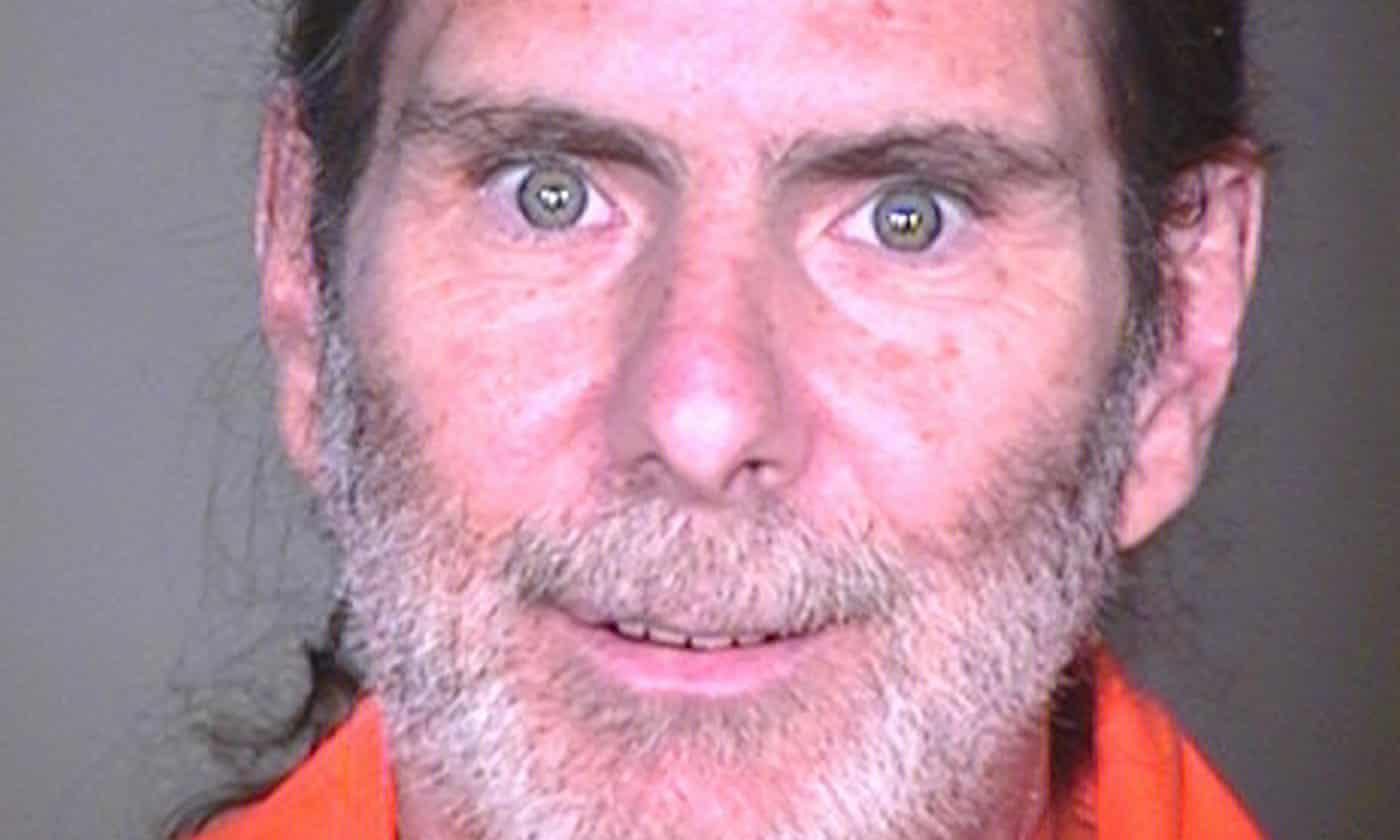 The
Guardian
of London has a pity piece dated 4 May 2022 about Atwood's "Hobson's" choice:
Death row inmate's dreadful dilemma: lethal drugs or cyanide used by Nazis.
A death row inmate in Arizona has two weeks to decide whether to be executed with cyanide gas, the poison known as Zyklon B used by the Nazis to murder millions of people in Auschwitz and other extermination camps.
On Tuesday the supreme court of Arizona issued an execution warrant for Frank Atwood that, barring last-minute appeals, will see him put to death on 8 June. The prisoner now has until 19 May to choose his preferred method of death – either lethal injection or hydrogen cyanide, a poisonous gas made notorious by the Nazis as a mass killing technique during the Holocaust.
Atwood's lawyers are scrambling to try to persuade the condemned man not to opt for cyanide. [...]
"Cyanide is as bad as everybody thinks it is – there's a reason the Nazis used it: it's a horrific way to die," said Joseph Perkovich of Phillips Black, a member of Atwood's legal team. [...]
They are simply wrong that hydrogen cyanide gas is "painful and agonizing," but Mr. Atwood will probably choose lethal injection instead, and I hope they do screw it up badly.
The last Arizona execution was in 2014 by a "botched" lethal injection. It took fifteen jabs to kill
Joseph Wood
, who was sentenced to death for killing his estranged girlfriend and her father in 1989. It has been increasingly difficult for state prisons to procure the appropriate medical-grade chemicals, thus leading to complications with the lethal injection execution procedure itself.
Not so long ago Fred Leuchter was going on and on about how Arizona had
refurbished its gas chamber
and was therefore going to "botch" the next lethal gas execution ─ but how his expertise is better than that of a qualified engineer working for the state is doubtful at best.
So botch, botch away, but don't delay ─ keep on sending these convicts their final bouquet.
Compared to lethal injections, executions by lethal gassing actually have some of the better track records against the claims of "botched" executions, but you would never know that by the lies stated in the media. The inmate actually has to go out of his way to stage a show for the witnesses for his gassing to be "botched."
And nobody is more butthurt about certain inmates getting what's coming to them than the Jewish community. They are suing the State of Arizona for the impiety of using hydrogen cyanide gas to execute capital sentences:
Jewish Community Sues to Stop Arizona Executions by Cyanide Gas Used in Holocaust.
[...]
Last summer, reports that Arizona had refurbished its 72-year-old gas chamber so that it could execute people using hydrogen cyanide, the deadly gas used by the Nazis at Auschwitz and other extermination camps during the Holocaust, sparked international condemnation.
"For Auschwitz survivors, the world will finally come apart at the seams, if in any place on this earth the use of Zyklon B in the killing of human beings is considered again," Christoph Heubner, executive vice president of the International Auschwitz Committee, told
The New York Times
. "In their eyes, this is a disgraceful act that is unworthy of any democracy and, moreover, insults the victims of the Holocaust."