Post by Nessie on Apr 5, 2022 12:03:14 GMT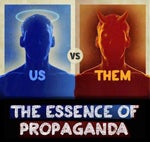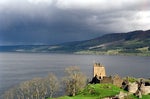 Mattogno has dismissed Klein as "no value", merely because [...false reason given]...
Wrong yet again.
He didn't "dismiss Klein as of no value". Another idiotic misrepresentation by you. 🙄
He dismissed a part of Klein's testimony. And gave reasons why. Reasons which you didn't include and when explained couldn't understand.
I was referring to Mattogno's dismissal of Klein's testimony;
""Van Pelt tells us that this physician declared to have per-
sonally participated in "selections" of detainees arriving in the camp with the
transports and to have "admitted that he had visited a gas chamber when it
was not in operation" (pp. 238f.). But this "admission," when viewed in its
context, has no value, as we can see from the corresponding transcript of the
trial:
"Question: Did you ever go down to the gas chamber [sic] yourself?
Klein: Yes, once, when it [sic] was not working."
Mattogno gives his reasons for dismissing Klein
"Doctor Klein's answer, which shows that he, in fact, did not know anything about homicidal gas chambers.
He, too, "confessed" because of mere expediency."
Mattogno does not explain what he means by that, he merely makes assertions with no evidence. It is not clear why Mattogno thinks Klein does not know anything about the gas chambers, or why his confession was expedient. He goes on to say;
"This also explains his un-certainties, which would otherwise be inexplicable for a true confessing sin-ner."
Again, Mattogno is making assertions. What uncertainties? Where does he get the notion that a true confession is only made in a certain way? Mattogno has offered nothing other that his opinion, as he tries to dismiss the evidence of an eyewitness who states what he does not want to hear, about the gassings inside the Kremas.