Post by been_there on Apr 3, 2022 15:00:04 GMT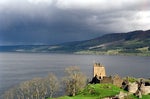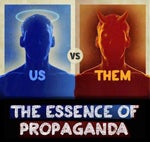 Seriously, I recommend you awaken your own inner intelligence and ability for critical thinking.
I see two nonsensical claims there. Can you detect what I regard as being nonsensical?
You will need to understand what the claims of the official H-narrative now are to work it out.
You are dodging the point I raised. The claim that mass gassings, graves and pyes AS DESCRIBED are physically impossible, does not therefore mean every witness lied and there were no gassings, graves and pyres. What the witnesses say happened is physically possible, it is just that at times they describe it in a way that can be interpreted as physically impossible. That does not mean the interpretation is correct.

You copy and paste the things witnesses say about the Holocaust on a regular basis and then you critique what they have said, as if you are some sort of expert on witnesses. Your lack of knowledge of witness evidence, and your disinterest in learning, means you take witnesses far too literally and you do not properly recognise that they do make mistakes, get estimations wrong, use hyperbole, figures of speech etc. Yes, they even lie at times.

When a witness is interviewed about something which, for psychological reasons such as shame and trauma, the witness chose to keep quiet about for decades, then the details they relate are not to be taken literally. Memories fade and they get corrupted. That witness is not going to be a very reliable witness. That witness also does not evidence some sort of hoax is being perpetrated, because there is ample contemporaneous evidence that there was a Holocaust involving the planning and murdering of millions of Jews.
I did not "dodge" any point of yours, as the clear reality is that YOU responded to a post of mine and tried to move the goalposts.
I posted a 'survivor' testimony that —as explained — I think contains nonsense and physically impossible claims.
I gave you a challenge. To try and detect what I am referring to.
You don't have to agree. But if you were able to understand a rival viewpoint then I expect you to be able to understand what I an referring to.
You have been contradicting and arguing against the posts of myself and other H-skeptics for so many years, now, that if your point of view was based on a well-informed, reasoned, intelligent, difference-of-opinion, then you should be able to repeat the counter argument that you claim to be refuting.
That you can not, I suggest is proof that you don't understand nor know what you are actually arguing against. Having a contrary viewpoint is perfectly fine and reasonable. But not the way you have been repeatedly engaging.
It gives me no pleasure to say it, but this is again a literally insane reply from you. As I doubt this only occurs for you in this area of discussion, I again advise you to take a break, and seek professional help.