Post by Prudent_Regret on Jan 16, 2022 17:21:10 GMT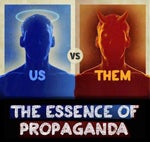 The way in which the Holocaust narrative needs to change is from an understanding of the deaths as having been of an attritional nature (involving work camps and such) to that of the majority of the deaths as having been immediate - mass shootings and death camps.
That is the main hangup in the public understanding of the Holocaust which leads some to deny the Holocaust. The public understanding of the Holocaust is muddied up by the work camp component of the Jewish experience during WWII - which gets conflated with the mass murder part of the Jewish experience during WWII.
Hundreds of thousands of Jews had attritional deaths during the war but millions were directly and immediately murdered - by bullets and at death camps.
For instance every time Tim Kelly brings up the Holocaust on his podcast, he and his cohost stupidly refer to "camps". Their understanding of the Jewish murders is occluded by this "camp" crap. They have in their minds some nonsense understanding that most Jews were sent to work camps or something. And that deaths at work camps were of more significance than they were in "the Holocaust narrative" as you call it. His narrative of the Holocaust in his mind is an ignorant and nonsensical narrative. Practically every American shares this ignorant narrative - the "deniers" as well the ones who don't "deny". Both sides blather on in their ignorant understandings about work camps.
The work camps were actually real, that's why Holocaust education blurs the line between Work and Death camp. A vague understanding that these very real work camps served as "death camps" where most of the Holocaust happened is plausible to most people. For my part, when I read what the Holocaust narrative actually claims about Treblinka my reaction was immediate doubt. "THAT's what they are claiming happened?? Hard to believe."
The work camp narrative as the engine for the Holocaust is more believable than the actual narrative, so the education system is more than happy to have students believe that these real work camps were "The Holocaust" because that minimizes doubt. Try telling them the Treblinka story of 30 Germans murdering the population of San Francisco with an engine. And tell them they cremated 850k corpses in a small area of a small camp on open-air pyres in 100-something days and buried the cremains in known locations, but we haven't gotten around to actually digging the graves like we would for any other criminal investigation. See if that increases or decreases denial. It's frankly an embarrassing narrative, which is why the real work camps are emphasized and most students will never hear of Treblinka.
It's not a bug, it's a feature of Holocaust education that the myth is blurred with the real.