Post by Nessie on Aug 1, 2022 16:38:17 GMT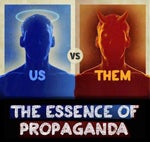 See that, Turnagain!
This reply (and question) is further proof that Nessie is a person who STILL does not understand what 'empirical' means.
🤦‍♂️🙄
No wonder the approach to the H-mythology from this person is only to obediently 'believe' it, and is not capable of analysing its component parts rationally and independently.
Nessie wrote:
GPR, excavations and lab analysis of cremains have been various done at TII and Sobibor, but he [Turnagain] does not accept those results, because they are of large areas of disturbed ground, containing cremated remains that were confirmed to be human. When you witter on about [factually state that] there is no "empirical evidence" what you mean is that the evidence from GPR, excavations and lab analysis has not produced results you are willing to accept.

No! That is not true. I hope others reading can see what is occurring here.
What EVERY honest and intelligent person who is familiar with the subject KNOWS is that THERE IS NO EMPIRICAL EVIDENCE OF
725,000
CADAVERS BURIED AND DISINTERRED AT TREBLNKA 2!!!!
It is not a matter of opinion.
It has nothing to do with what myself or Turnagain are "willing to accept".
It is the AMOUNT of claimed corpses that has no empirical evidence supporting it.
This has been explained numerous times. The problem is Nessie's comprehension disabilities.
I would accept the same as Turnagain, GPR, excavations and lab tested remains...

This reply is very revealing.
Nessie stated what she
would
accept as 'empirical evidence'. She didn't reply with what there is already.
This reply is therefore a tacit admission that there is
no empirical evidence
at present for the claimed amount of bodies (725,000).
She will therefore probably censor this reply, like she did the others that demonstrate her dishonesty and disconnect from objective reality.
You are still dodging clearly stating what you would accept as "empirical evidence" of human remains at TII. What would you accept as empirical evidence of 725,000 bodies at the site?

The evidence historians use to prove such a huge number of bodies at TII comes from;

1 - The 1944 aerial photo shows disturbed ground covering about a third of the camp or 5.66 hectares, in particular where the Totenlager and main mass graves were located and rectangular outlines in the Lazaret section of the camp where at least one mass grave was reported.

2 - The 1945 survey found large areas of disturbed ground, including a section of 2 hectares of buried cremated human remains, in various states from ashes to identifiable human bones and still decomposing remains.

3 - The 1960 memorialisation work on the site also found cremated and identifiable human remains and to stop grave robbing, covered large parts of the camp with concrete.

4 - The 2014 survey found geophysical evidence of large areas of disturbed ground that had not been covered by the memorial and smaller cremains could still be found on the surface.

5 - The circumstantial evidence from documents and witnesses of hundreds of thousands of people sent to TII with only a few thousand leaving.

That is photos, physical remains, forensic, geophysical, archaeological and circumstantial evidence of large numbers buried at TII, in an area large enough to contain the remains of 725,000 people.

So, when you bang on about "no empirical evidence" what exactly are you talking about? Cut out your crap and just simply answer the questions I have asked, using the "he" pronoun I have asked you to use and without your running commentary on what you think of me.