Post by been_there on Dec 11, 2021 11:42:53 GMT
So, anyway, here an eye-witness (or perhaps more factually a 'lie-witness'?) gave a description of the digging machine that supposedly dug the huge mass graves that supposedly contained the alleged hundreds of thousands of bodies that were supposedly buried in the ground at T2.
This machine supposedly was "as big as a railroad car".
It supposedly had "mechanical shovels" that dug up the ground. Hmmmmm? So probably couldn't dig very deep then? So not a feasible description by someone who had genuinely been describing something he had actually seen.
The machine, besides just digging also supposedly itself "loaded the dug dirt into little wagons which turned away and dumped it onto the side".
Yeah, right!
Remember this clearly fictional 'atrocity propaganda' account was written by a Jew in December of 1942!!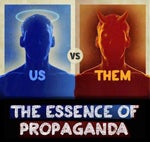 Abraham Krzepicki: Eighteen days in Treblinka
Source: The Death Camp Treblinka. A documentary edited by Alexander Donat, New York 1979, pages 77 to 144.
"
Ten thousand corpses in one place.
...Countless dead bodies lay there, piled upon each other.
I think that perhaps 10,000 bodies were there.
...I later learned that most of these people had died of suffocation in the boxcar...
The corpse processing plant at work.
Five hundred metres farther away,
a machine was at work digging ditches.
This machine, together with its motor, was as big as a railroad car.
Its mechanical shovels were digging up piles of dirt.
The machine loaded the dirt into little wagons, which turned away and dumped it onto the side.
Things were humming out there on that big field.
Many Jews ...were dragging corpses into the ditches which had been dug for them by the machine.
We could also see Jews pushing carts piled with bodies toward the big ditches at the edge of the field.
There were various kinds of ditches in that place.
At a distance, running parallel with the outermost camp fence, there were three giant mass graves,
in which the dead were arranged in layers.
Close to the barracks, a somewhat smaller ditch had been dug. This was where our 60 men were put to work.
A group of workers walked around the area, dusting the corpses with chlorine powder, which they dipped from big barrels with their buckets. [... ]
I should point out here that none of the gassing victims were buried in this area;
only those who had died in the transports or who had been shot on arrival at the camp, before entering the "showers."
www.tapatalk.com/groups/holocaustcontroversies/treblinka-eyewitness-accounts-t1916.html