Post by been_there on Dec 11, 2021 14:25:42 GMT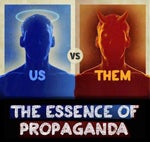 Strange, that!?
By the way, Raul Hilberg put the figure of Jews killed by the Einsatsgruppen at
1.4 million
.
Also... the initial claim for jews killed at Majdanek was
1.4 million
(it later had to be reduced to 78,000).
And... the claim of numbers of Jews killed in just the Ukraine is ....[wait for it]... yes, you guessed, ...it is
1.4 million.




Then there is this from the BBC on the very convenient story of a non-credible manuscript miraculously found at Auschwitz:
Does this number perhaps have some special mythological significance for Jews, as the '6 million' figure does? 🤔
Your lengthy post didn't address my post at all.
I suggest it did.
What I think has occurred is that your faith in this closed 'H' belief-system has blinded you, making you unable to comprehend anything outside of its narrow acceptable parameters.
GOODY wrote: The revisionist narrative is that Treblinka was a transit camp and not an extermination camp...
No, that is not correct.
Firstly, 'Revisionists' are merely people interested in accurate history and who therefore question and seek to revise obviously false or unsubstantisted historically inaccurate narratives. 'Revisionists' are therefore not a set group, with a fixed and never-changing belief. You appear to be psychologicaly projecting. 'Revisionists' in this case would be anyone who seeks to revise ANY PART of the protected 'holocaust' closed and legally protected belief-system.
E.g. I myself do not affirm that T2 was soley a transit camp. Though I do believe the evidence of those Jewish people who said they were transited through Treblnka.
Do you not believe them?
Neither do I 'deny' that Jewish people met their end there, by whatever means. So for them it could accurately be described as an 'extermination' camp. Though I do know with surety that CURRENTLY there is no credible, documentary or forensic (empirical) evidence that they did in the numbers claimed, by the methods claimed and were disposed of in the way and place claimed.
IF YOU can provide that evidence I will be grateful. So please go ahead.
No Nazi, guard, etc, who worked at the camp ever tried to use the claim that it was a transit camp in his defence during any trial, why was that?
Obviously because it would not help them in the least. If you haven't understood even this yet, it does rather show you are not able to approach the topic reasonably, rationally, intelligently, impartially and unemotionally