Turnagain

wrote:

↑

Fri Jun 14, 2019 4:26 pm

Nessie wrote:

Please provide me with evidence to show that the Nazis dug up large parts of TII for a reason other than digging mass graves, then exhuming the bodies, cremating them, reburying them and covering the camp over with more earth.

The claims made by the communist functionary, Lukaszkiewicz, are unsubstantiated yet you demand that we take his unproved word as gospel truth. You claim that C S-C found human cremains on the surface at Treblinka but neither quantify nor offer laboratory testing that the unquantified remains/cremains are of human origin. The hermetically sealed gas chamber is an impossibility. The mass graves as described by Wiernik have been proven not to exist. See Wiernik's model. The magic Jew barbeque is a proven impossibility. Where is your proof that the Germans gassed, buried, exhumed and cremated at least 713,555 people? You haven't any such proof.

No cremains, no graves, no holyhoax. Finito. End of story.
You don't need to keep on repeating your disbelief of the evidence I have presented. I get it. Could we move the debate on? Why did the Nazis dig up TII and leave it as shown in the aerial photo and leave TI in a completely different state?
TI
TII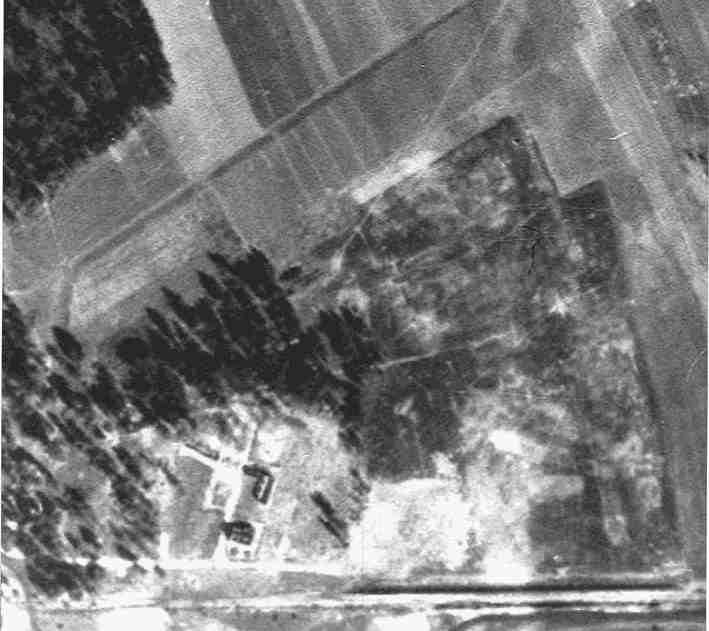 The main difference are that TI has large areas where the ground has no vegetation and is earth, which is due to the ground being walked over and compacted, not dug up and disturbed. TI also has its buildings left rather than razed to the ground. There is also no sign of TI have been planted over, unlike parts of TII.
Please explain, with evidence the difference.