A great patriot': Trump defends Giuliani after federal agents raid home and office
the Guardian
Investigators execute search warrants at Rudy Giuliani's Manhattan residence and office as part of Ukraine investigation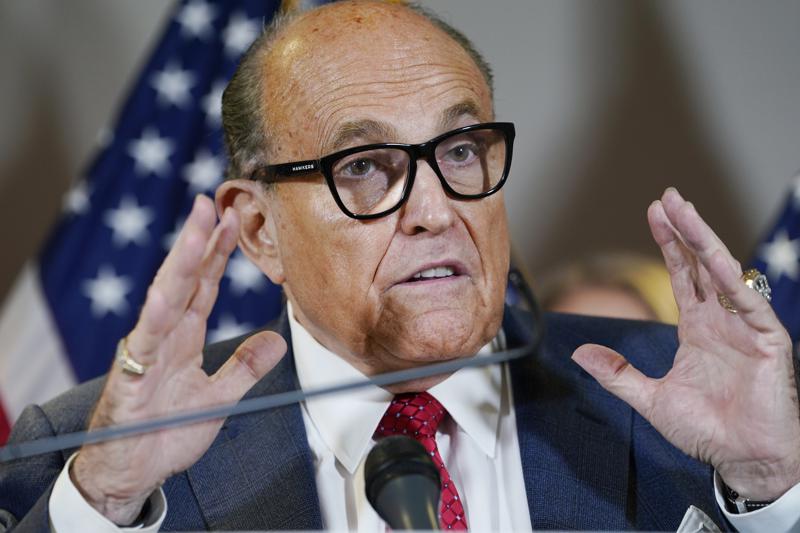 Federal agents raided Rudy Giuliani's Manhattan home and office Wednesday, seizing computers and cellphones in a major escalation of the Justice department's investigation into the business dealings of former president Donald Trump's personal lawyer.
Agents searched Giuliani's Madison Avenue apartment and Park Avenue office, people familiar with the investigation told the Associated Press. The warrants, which required approval from the top levels of the justice department, signify that prosecutors believe they have probable cause that Giuliani committed a federal crime – though they do not guarantee that charges will materialize.
Trump told Fox Business on Thursday that Giuliani was "the greatest mayor in the history of New York" and "a great patriot".
"It's very, very unfair," he said of what happened Wednesday. "Rudy loves this country so much, it is so terrible when you see things that are going on in our country with the corruption and the problems and then they go after Rudy Giuliani."
White House press secretary Jen Psaki said Thursday on CNN that the White House was given no heads' up on the fact the raid was coming. The justice department, she said, "is independent now. They're gonna make their own decisions, take their own actions. That's how the president wants it."
A justice department spokesperson did not immediately respond to a request for comment. The US attorney's office in Manhattan and the FBI's New York office declined to comment.
The federal investigation into Giuliani's Ukraine dealings stalled last year because of a dispute over investigative tactics as Trump unsuccessfully sought a second term. Giuliani subsequently took on a leading role in disputing the election results on the Republican's behalf.
Many people in Trump's orbit have been ensnared in previous federal investigations, including special counsel Robert Mueller's investigation of Russian election interference. Some, like former Gen Michael Flynn, Roger Stone and Paul Manafort, were pardoned. While there were discussions about a pre-emptive pardon for Giuliani, it did not materialize.
Giuliani was central to the then-president's efforts to dig up dirt against Democratic rival Joe Biden and to press Ukraine for an investigation into Biden and his son, Hunter – who himself now faces a criminal tax investigation by the justice department.
Giuliani's lawyer, Robert Costello, said the warrants involved an allegation that Giuliani failed to register as a foreign agent and that investigative documents mentioned John Solomon, a former columnist and frequent Fox News commentator with close ties to Giuliani, who pushed baseless or unsubstantiated allegations involving Ukraine and Biden during the 2020 election.