Propositions Moderator
Posts: 10011
Joined: Tue Apr 30, 2013 8:59 am
Contact: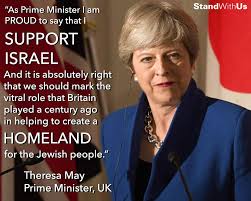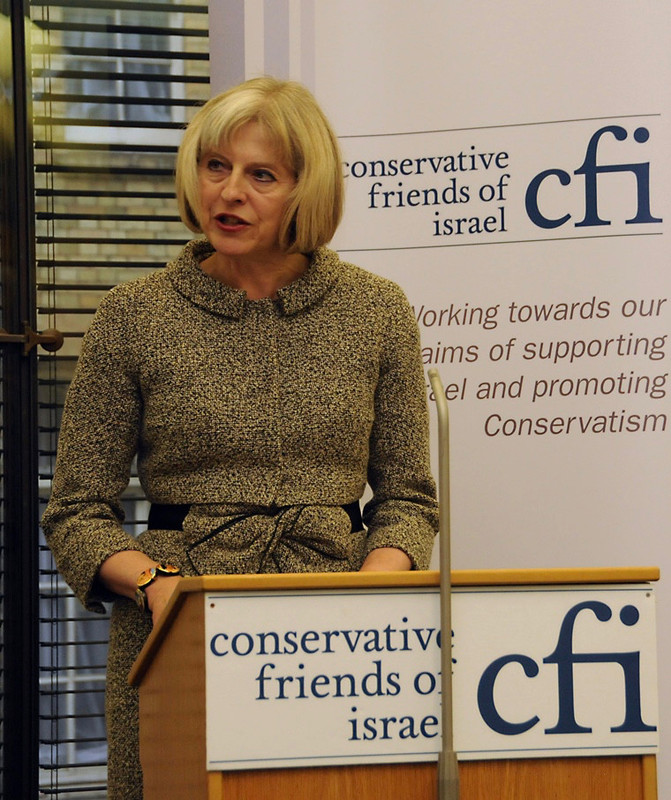 "When people who are honestly mistaken learn the truth,
they either cease being mistaken
or they cease being honest"
-- Anonymous
---
SUPPORT RODOH!
Would you like to financially contribute to the upkeep of RODOH? Please kindly contact Scott Smith ([email protected]). Any and all contributions are welcome!
---
been-there

wrote:

↑

Thu Dec 17, 2015 8:44 am

Here is an antidote to the Islamaphobic campaign:

https://m.facebook.com/story.php?story_ ... =bookmarks

Channel 4 News

"The more you speak against Islam and against all Muslims, the more terrorists it will create."

That was Malala Yousafzai's response to Jon Snow's question about how to respond to the political debate in the U.S. around Islam.
In other words, when Muslims commit crimes, shut your mouth you dirty non-Muslim.
Interesting. That's exactly how a lot of Jews feel as well.
Shut up
. Don't talk about migrant rape gangs, violence, and welfare leeching.
---
Propositions Moderator
Posts: 10011
Joined: Tue Apr 30, 2013 8:59 am
Contact:
For Werd: a film recommendation, for this winter solstice holiday period. A chance to get to know some of those who you regard as your enemy.
"When people who are honestly mistaken learn the truth,
they either cease being mistaken
or they cease being honest"
-- Anonymous
---
How many victims of female circumcision in Egypt will this naive asshole be exposing to the Americans and others from the west that want to travel there? My guess is none! Will he tell them that nearly 90% of girls in Egypt still have this done to them by sneaky parents and conspiring doctors? Will he embrace his liberal values and warn Americans that Egypt is not a safe place for girls? Of course not. It shouldn't surprise me that been-there is promoting this naive regressive liberal idiot's video. Regressive liberals tend to find each other.
https://www.reuters.com/article/us-wome ... SKCN1GK1ZL
March 8, 2018 / 8:20 AM / 2 years ago
Egypt struggles to end female genital mutilation
Hayam Adel

AWLAD SERAG, Egypt (Reuters) - In a tiny village in Egypt's southern province of Assiut, 16-year-old Amany Shamekh, who wants to be an artist one day, recalls how she was illegally circumcised with a razor blade.

"The midwife came to the house, my mother took off my underwear and the lady said 'hang in there'," said Shamekh who grew up in the village of Awlad Serag.

"I felt the razor-blade, and when I saw the blood on the midwife's hands I was going to die. I spent around a month unable to go to the bathroom because the wound hurt very much if it came in contact with water."

Genital cutting of girls was banned in Egypt in 2008 and criminalized in 2016.
Only because a girl died from it in 2007 and the rest of the world was watching. Egypt realized they had to improve their public image in the west. The fact that it took a girl's death to change it, shows how slow they are in terms of progressing, and thus how savage many of them still are.
But the practise often referred to as female genital mutilation (FGM) or circumcision remains a rite of passage and is often viewed as a way to promote chastity.

Villagers say husbands prefer wives to be cut and often ask young brides to undergo the procedure before their wedding.

"Every girl must be circumcised so she can get married," said Amany's mother Zeinab, who is 51. "It's our ... tradition."

https://www.spiegel.de/international/to ... 99322.html
Genital Mutilation in Egypt

'Stop Taking Your Daughters To Be Mutilated'

Eight out of 10 Egyptian women have undergone female genital mutilation. In Bani Suwaif, an imam and a priest have joined forces to campaign against the practice. But the bloody tradition is firmly embedded in people's minds.
[...]
Sabah is one of 20 women who have come to visit Sheikh Sayed Zayed in the Al-Deiri Mosque. The sounds of laughter and whining can be heard from the nursery school, and assistants serve the guests hot tea in small glasses.
https://www.cnn.com/2017/02/06/africa/a ... index.html
Cut in secret: the medicalization of FGM in Egypt

By Sophie Morlin-Yron, CNN

Updated 10:42 AM ET, Tue February 7, 2017

Despite banning female genital mutilation (FGM) in 2007, Egypt has among the highest rates of FGM in the world -- with 87 per cent of girls and women between 15-49 having suffered the painful procedure.

Plan International works alongside some of the girls, men and women fighting FGM across the country -- these are their stories, as told to Plan's researchers.

(CNN)When 13-year-old Malika from a dusty village outside Cairo, Egypt turned eleven, her mother took her to the doctor late at night. It was not until she saw the blood and heard the cries from the other girls that it dawned on her -- she was about to undergo female genital mutilation (FGM).

Already a pricey operation, her family couldn't afford the extra 100 Egyptian pounds for the anaesthetic, so Malika was cut without it.

[...]

In Egypt, Dayas have been discouraged by the 2007 criminalization of FGM, which now comes with the threat of years in prison.

Instead, Egyptian doctors increasingly carry out the cut in secret in the early morning or late at night -- charging the parents large amounts for the procedure.

"It's become increasingly medicalized and this is a change in trends in FGM in Egypt," says Germaine Haddad, a representative from the United Nations Population Fund (UNFPA) in Egypt.
A lot of these people are fucking savages that disobey their government. And they don't care about numbing the pain of their daughters.
https://thearabweekly.com/egypt-female- ... ll-rampant
In Egypt, female genital mutilation is still rampant
More than 70% of operations are carried out by members of the Medical Association who go unpunished.
Sunday 11/02/2018

CAIRO - Large numbers of Egyptians show tolerance for female genital mutilation (FGM), while Egypt, which has legally banned the procedure, prepared to officially mark the international day of zero tolerance to the practice.
Hypothetical conversation:
The majority of people still do it.
Yeah but the government banned it.
Nice red herring there about the culture and the people within in.
This approach of just meet Egyptians, shake their hands, do a bit of tourism and leave is as stupid as the French "hug a Muslim to stop terrorism" meme that Paul Joseph Watson rightly laughed at.
https://www.youtube.com/watch?v=PlqXgXwzkPg#t=1m17s
Allow me to channel PJW...
"Going on a free trip to Egypt to meet Egyptians, shake their hands and do a bit of tourism and then going back home...isn't going to stop female circumcision or Islam's violent hatred towards gays."
---
Propositions Moderator
Posts: 10011
Joined: Tue Apr 30, 2013 8:59 am
Contact:
Here is something from a leading British newspaper revealing how Jews in Tel Aviv, Israel have an operation with Jews in other countries operating social media pages to disseminate false news that stokes hatred and mistrust of Muslims.
I.e. Jews in many countries have co-ordinated and co-operated to creats a myopic, visceral hatred and prejudice against
all
Muslims for Jewish self-interest. An attitude of hatred and mistrust displayed here regularly by Werd.
I've simplified the headline. Otherwise everything is a direct quote from the article.
This confirms the title of this topic-thread, that Jews are the main purveyors of Islamaphobia.
Werd has become an unwitting pawn in their policy to increase islamaphobia.
[Muslims] targeted in far-right
fake news operation

Coordinated Facebook posts made by an Israel-based group have vilified Muslim politicians

A mysterious Israeli-based group uses 21 Facebook pages to churn out more than a thousand coordinated fake news posts per week to more than a million followers around the world. It milks the traffic for revenue from digital advertising.

...The Guardian uncovered contacts between a group of mysterious Israel-based accounts and 21 far-right Facebook pages across the US, Australia, the UK, Canada, Austria, Israel and Nigeria.

The posts exacerbate Islamophobia by amplifying far-right parties and vilifying Muslim and leftwing politicians. Their content is a blend of distorted news and pure fabrication.

An analysis by Queensland University of Technology's digital media research centre indicated a single entity is coordinating the publication of content across the Facebook pages. Using web archiving services and domain registry information, the Guardian has been able to confirm a key figure in the network is

Ariel Elkaras

, a thirty-something jewelry salesman and online operator living on the outskirts of the Israeli city of Tel Aviv.

Several of the network's websites were either taken down or had large amounts of content removed soon after the Guardian approached

Elkaras

for comment. Public posts on his Facebook profile were also deleted.

Elkaras

did not respond to multiple requests for comment via email and phone, but the Guardian was able to track him down in the Israeli town of Lod, near Tel Aviv, where he denied involvement in the network. "

It's nothing related to me

" he said through a translator.

The uncovering of the network is likely to fuel concerns that Facebook is failing to tackle disinformation and hate groups ahead of next year's presidential election in the US.

Abbas Barzegar, director of research and advocacy at the Council on American-Islamic Relations, said:

"Spreading disinformation and faux-reporting through pre-networked social media accounts and pseudo-news websites has been the preferred tactic of the

Islamophobia industry

for a very long time.
These actors create entire media and information ecosystems that inscribe dangerous ideas and narratives in audiences across the world.
The impact isn't personal prejudice, alone. Rather, such disinformation impacts our political climate, actual laws, policies and overall culture". https://www.theguardian.com/technology/ ... n-facebook
"When people who are honestly mistaken learn the truth,
they either cease being mistaken
or they cease being honest"
-- Anonymous
---
Propositions Moderator
Posts: 10011
Joined: Tue Apr 30, 2013 8:59 am
Contact:
Earlier this month, the newly elected secretary-general of the Muslim Council of Britain,

Zara Mohammed

, was set upon by

two of the most energetic Zionist campaigners in British public life (Laura Marks and BBC presenter Emma Barnett)

within days of taking up her position.

This month American commentator

Nathan J. Robinson

revealed how

The Guardian

fired him as a columnist for a mere tweet referencing US military aid to

Israel

.

At the same time, the celebrated film director

Ken Loach

was smeared by Israel lobby groups such as the

Board of Deputies of British Jews

, who attempted to prevent him speaking to students at the Oxford college where he studied.

And this week, Israel's lobby in Britain has trained its guns on me.

In doing so, it is reviving its two-year campaign to have me sacked from the University of Bristol, where I teach political sociology, and in particular about corporate and state power, lobbying tactics and

Islamophobia

.

I established the UK's lobbying watchdog,

Spinwatch

, which has spent 15 years tracking the nefarious effects of the fossil fuel lobby, the pharmaceutical lobby, the tobacco lobby, as well as state lobbies that promote Islamophobia, such as those of Israel...

And it is

this exposure of Zionist

Islamophobia

that most terrifies Israel's fanatical advocates

, particularly as the Israel lobby repositions itself from defending against accusations of Israeli war crimes to an offensive designed to rebrand Zionism — absurdly and ahistorically — as a "Jewish liberation movement."

Israel and its apologists internationally are particularly sensitive to their ideological Islamophobia coming under scrutiny now.

That's because in recent years, they have shifted their strategy — from relying on dry diplomatic talking points about the delineation of Israel's borders or defending the Zionist terrorism that led to Israel's establishment — to talking almost exclusively about feelings and identity.

Criticism of Zionism or Israel "hurts their feelings," "makes them feel unsafe" or "uncomfortable in this space." A newer fad is to dispute the idea that white European Jews are white at all.

And of course, there's the time-honored tactic of smearing any critic of Israel or Zionism as an "anti-Semite" or a "self-hating Jew" on the basis that

Zionism is somehow a facet of Jewish identity[/lime] than [highlight=]a racist, modern political ideology with secular origins premised on ethnic cleansing and anti-Arab racism

.

The purpose of all this is to give cover to Zionist activists, allowing them to present themselves as part of a benighted ethnic minority facing racism when criticized and to mobilize those who would never previously have "come out" as Zionists to do so, all the while feeling virtuous about it despite the bloodshed they would be advocating.

Given the size of Britain's Israel lobby and the extent to which it has already penetrated public institutions, this naturally has the effect of minimizing and sidelining genuine concerns about anti-Black racism and

Islamophobia

as well as shouting down the ways in which the state of Israel is deeply engaged in promoting both of those types of racism.

That's the point of the anti-Semitism smear tactic, not just an incidental consequence.

But the facts about

Zionism's endemic anti-Arab racism

, which began with the ideology's founders, or about the sheer scale and prominence of funding from Zionist movements for

Islamophobic

causes, sits ill at ease with the desire of Israel's lobbyists to play identity politics.

Decade of Zionist hate

Since 2011, pro-Israel activists have attempted to smear me personally.

This began when I testified as an expert witness in the trial of Sheikh Raed Salah, a Palestinian religious leader who was arrested after landing in the UK, where he was due to speak at a Palestine Solidarity Campaign event alongside several Labour members of Parliament.

My evidence in the trial showed that the Community Security Trust – one of the UK's major Israel lobby groups which had secretly passed inaccurate "evidence" about Sheikh Raed to the UK government leading to his arrest – had ulterior motives in the case.

The CST and the broader lobby's mission was to paint Sheikh Raed as "provocative" and an "anti-Semite" in a bid to have him banned from the UK, thereby instilling fear in pro-Palestinian campaigners, Arabs and Muslims.

In the intervening years, several far-right, pro-Israel blogs and media outlets have jumped on the bandwagon, publishing untrue allegations about me and distorting my public statements.

This included the renowned anti-Muslim hate site, the Gatestone Institute, which is run by Nina Rosenwald, one of the super-donors fuelling the rise of Islamophobia globally.

The irony is not lost on me – these disinformation efforts emerge precisely because I teach about propaganda campaigns and the harms they cause.

Over the past five years, with the rising popularity and effectiveness of the anti-Semitism smear after the Labour Party's capitulation to the tactic, Israel's apologists have been emboldened to intensify their use of it on university campuses.

Anti-Semitism smears

In February 2019, I delivered a lecture for a course I teach at Bristol explaining the five pillars theory of Islamophobia.

The theory details the mechanisms by which certain states, far-right movements, the neoconservative movement, the Zionist movement and the liberal New Atheist movement promote Islamophobia.

Within weeks, the pro-Israel Community Security Trust complained to Bristol university about the inclusion of the Zionist movement in my teaching.

This was followed by a complaint to university authorities against me drafted by the Union of Jewish Students, a group revealed in an undercover Al Jazeera investigation to be funded by the Israeli embassy in London.

The UJS oversees the UK and Ireland's university Jewish Societies (JSocs) and its constitution states that it expects its members to make "an enduring commitment" to Israel and that "engagement with Israel" is one of its "core values."

The UJS itself operates under the umbrella of the World Union of Jewish Students, which is affiliated to the World Zionist Organization.

The UJS acts as a gateway to British politics for the most hardcore pro-Israel campus warriors, grooming student activists for jobs in the Israeli embassy in London which it helps to arrange.

But the UJS appears to have been concerned that if it was discovered to have led the campaign to have me sacked, the charade of false anti-Semitism allegations could possibly be found out.

So the then president of the UJS Hannah Rose (sister of former Israeli embassy employee Ella Rose) who had been a co-signatory of the initial complaint against me along with the then president of Bristol university's JSoc, hastily had her name removed from the complaint.

The lobby is keen to maintain the fiction that its campaign of subversion on British campuses on behalf of a violent foreign regime is the work of independent students who are genuinely distressed.

Failure of British institutions

The lobby has been very clear. It wants me sacked and has been trying to achieve this for two years.

Because of a failure of Britain's institutions – political parties, media outlets, universities and public bodies – to properly investigate and understand how Israel's lobby works in practice and their failure to reject the tactic of manufacturing "anti-Semitism" scandals as a cynical ploy, we are now in the position where fanatical advocates for one of the most dangerous states in the world attempt to demand a veto on who teaches in our universities.

There can be no doubt, too, about the threat Israel's campaign of censorship poses to Arab and Muslim students, who are silenced from expressing how the racism that targets them actually works.

Bristol university has seen several shocking racist incidents unfold in recent years, including far-right posters plastered over its campus and an event co-hosted by the Zionist Pinsker Centre at which the guest speakers included the proudly Islamophobic former British army colonel, Richard Kemp.

Also speaking was Yossi Kuperwasser, the former "head of research" of Israeli military intelligence and former director general of the Ministry of Strategic Affairs, the department in charge of overseeing manufactured anti-Semitism allegations internationally and of targeting pro-Palestinian activists around the world.

The Israel lobby's attack on me lays bare what is actually going on – a weaponization of bogus anti-Semitism claims to shut down and manipulate discussion of Islamophobia.

But the lobby's tactics are only so effective because they are rarely challenged. It is time for those who are concerned about Islamophobia, racism and academic freedom to make their voices heard.

~~ Professor David Miller https://electronicintifada.net/content/ ... ties/32391
"When people who are honestly mistaken learn the truth,
they either cease being mistaken
or they cease being honest"
-- Anonymous
---
Users browsing this forum: Bing [Bot] and 5 guests