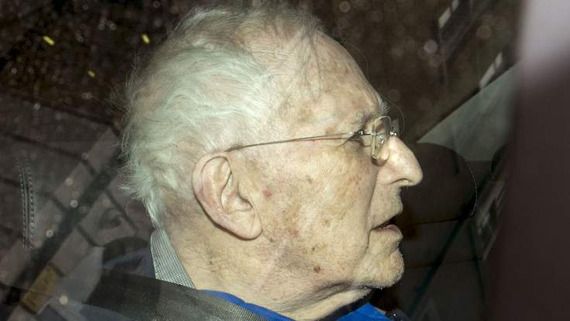 The normally clean shaven Janner hasn't had a shave today. Why would that be?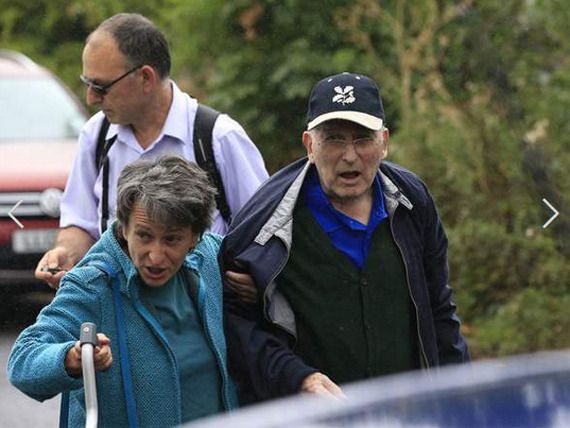 To add to the deception of his severe dementia Janner is wearing his usual trampy, going out in public in front of the cameras clobber, complete with baseball cap and old green cardigan with what looks like designer stains on the front. His daughter is looking a bit of a state too. I expect she sat next to him during the hearing, swabbing his brow and wiping up his dribble with paper tissues.
It should be obvious to anyone with even a modicum of commonsense that the Janner family by their conduct today condone GJ's criminal paedo rapist behaviour, and will use every trick in the book to gain sympathy from the jury to achieve a not guilty verdict.
Jewish chutzpah at its finest from a family with with no shame!