These days there is modernization. New trains could be used such as the double decker trains used in Sydney Australia.
The newest trains running in Sydney are the double-decked Waratahs, whose eight-car trains have a seating capacity of around 900 and according to Sydney Trains a total "reliable capacity" of 1,210 seated and standing.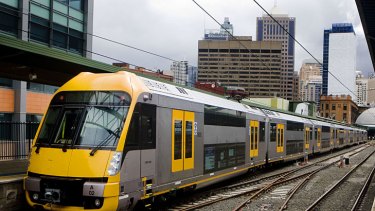 It is estimated that 15 million lambs die in Australia a year, this is a good number to deal with in points of disposal.
Trains could be modified for non human livestock, loaded and moved one hour apart from a single destination point which means 24 trains a day. That equates to 29, 040 livestock given "special treatment" at the processing facility per day. The fumigation should take 30 mins. If there are 10 starting points then 290,400 could be dealt with in a day.
As there are eight cars, each car has 152 livestock. After fumigation modern carcass shredders could deal with two carcasses simultaneously with an average of 2.5 seconds per animal. With 8 shredders (one for each carriage) the shredding takes as long as it takes to empty the carriages; the carriages can be cleaned at a later stage of the production process.
With 10 points of origin and processing facilities the "final lamb solution" could be realized in 52 days. 15 million processed and recycled.
Animal carcass refers to the complete or partial body of dead animals, including its internal organs and abandoned meat. Generally speaking, animal carcass should include the whole or part of the body of all dead animals, not only livestock and poultry, special breeding animals, but also wild animals and even various insects.
There is no need for burning etc. This is very wasteful. The diagram below shows how it would be done in modern times.