Posts: 84
Joined: Wed Feb 06, 2019 5:18 pm
Contact:
These are hilarious!
---
---
These are gold. We need to spread them around. Just curious, Norm, but are these your originals or do you have a source for them?
---
---
---
---
---
Posts: 5128
Joined: Mon Aug 20, 2018 4:56 am
Location: Gasthaus Waldesruh. Swabia
Contact:
Gordon Ramsay is obviously an Evil Nazi the way he speaks to this jüdisch cook. He has found a solution.
---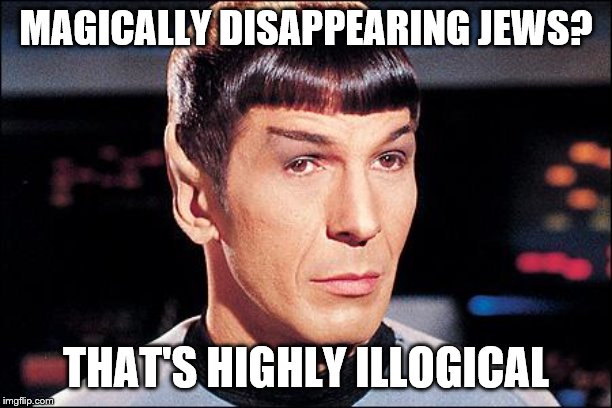 Last edited by
Norm
on Sun Nov 17, 2019 4:59 pm, edited 5 times in total.
---
Posts: 5128
Joined: Mon Aug 20, 2018 4:56 am
Location: Gasthaus Waldesruh. Swabia
Contact:
They are discussing the same topic at Klowns which is why
Chocolate
came here to discuss the same; it is clear he will get no sense from the Baboon dribblers over there. He started this thread Wed Nov 13, while over there a day later.
His opening statement over there is
People who believe the Holocaust happened say there are mass graves. I now challenge those people to present proof of these claims. And don't just post a link. Explain what is convincing about your argument, or your link, whichever you choose.
He started the thread here prior to get a response to the Klowns posting crap on their HC web site.
Not much clarification on the issues but much dodging with name calling, off topic comments with much self congratulatory supplementation to their constipation medication.
chocolate, do you really think people are taking you seriously?

You think it's acceptable to make bizarre claims on other threads and then refuse to provide

evidence

for your claims and then make another thread about something which has already been answered.

We understand that you don't want to look at the

evidence

, no one on this forum can change that's but that you means that you will forever remain an

idiot

.

You made the claim that there is no

evidence

that the Nazis carried out a genocide against the Jews. Prove that claim and stop making new threads just for the sake of it.

We all know that you are Huntinger

, you are not fooling anyone. Identifying a sockpuppet's Main account is easy... like shooting fish in a barrel.
The poster is not flipper but goody, but who use identical arguments and like the fish in a barrel go around in circles.
On the
Transfers out of Treblinka thread
, flipper is concentrating on mass graves.
Flipper
On the mass graves thread Oozy is concentrating on
Transfers out of Treblinka
Oozy
.....as Turnagain said, this is how it goes in the Klowns world.
I am not sure if this is a serious lack of intelligence, some mental deformity or a deliberate ploy. Once again the arguments are elliptical. Goes like the following.
---
Users browsing this forum: Bing [Bot], Google [Bot], Nessie, Norm and 7 guests