Turnagain

wrote:

↑

Sun Sep 08, 2019 2:29 am

Blake wrote:

On the right is a graph with the blower and on the left is a graph without the blower.

You have your "right" and "left" confused. As we used to say in the army, "Your other right". In any event, the graphs are about HCN concentrations, gms per cubic meter, and don't address the percentage of HCN evaporated from the Z-B. It's clearly stated that after one hour of fumigation and air recirculation, fresh air is heated and blown over the Z-B to evaporate the remaining HCN which is then exhausted with HCN laden air of the gas chamber.

It's plainly stated that hot air, 30C-35C, is used to evaporate most of the HCN from the Z-B in one hour. Hot fresh air is then blown over the Z-B to evaporate the remaining HCN and exhaust it with the air from the gas chamber. Under those ideal conditions, it still takes over one hour for the Z-B to complete its outgassing.

As I said, your conclusion is spurious.
No. Berg agrees with my assessment that the Zyklon is outgassed from the pellets quickly. He thinks it is after a minute or two.
Here is a full Testa-Fibel brochure about the delousing chambers that BRoI took pictures of years ago and posted to this board: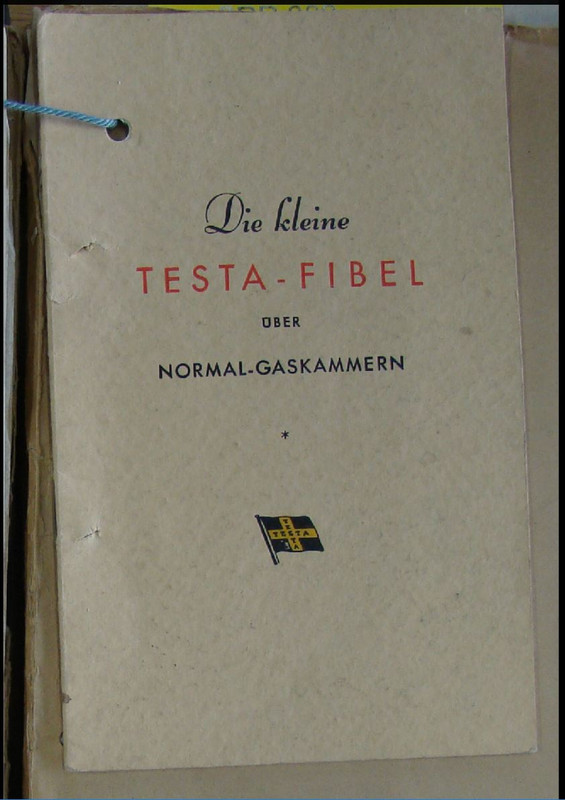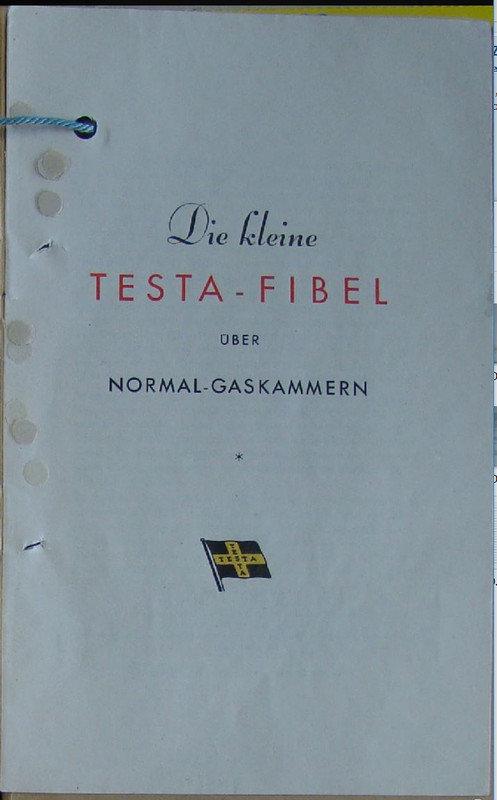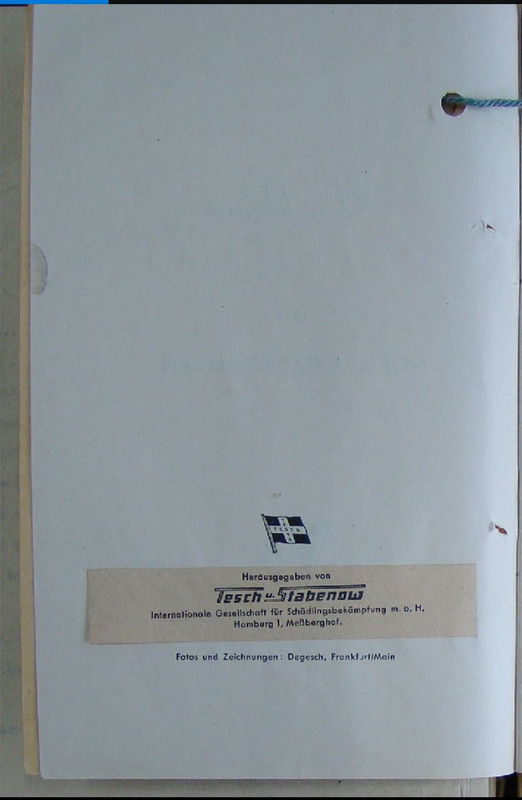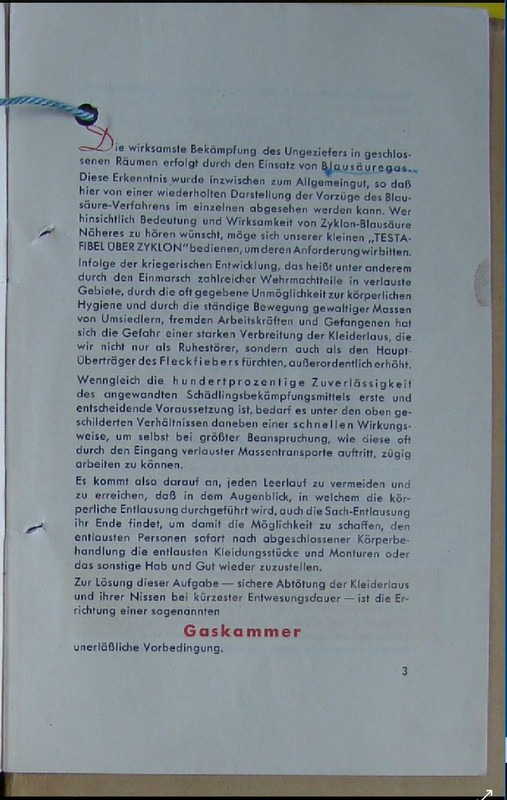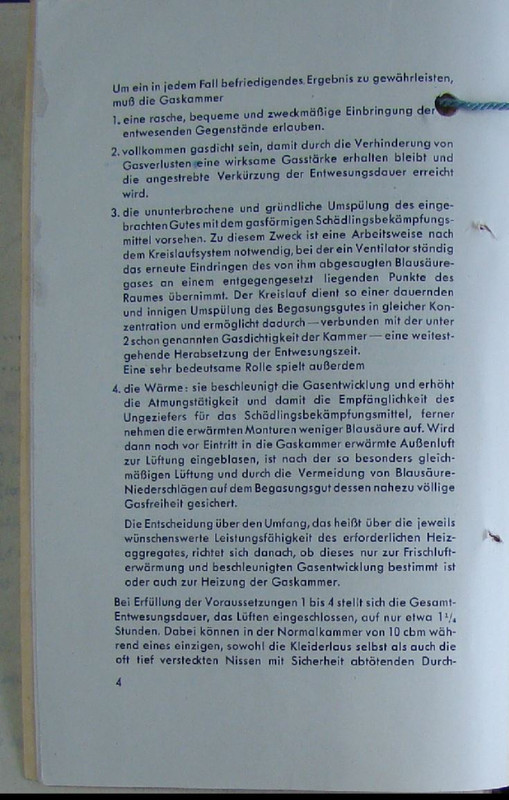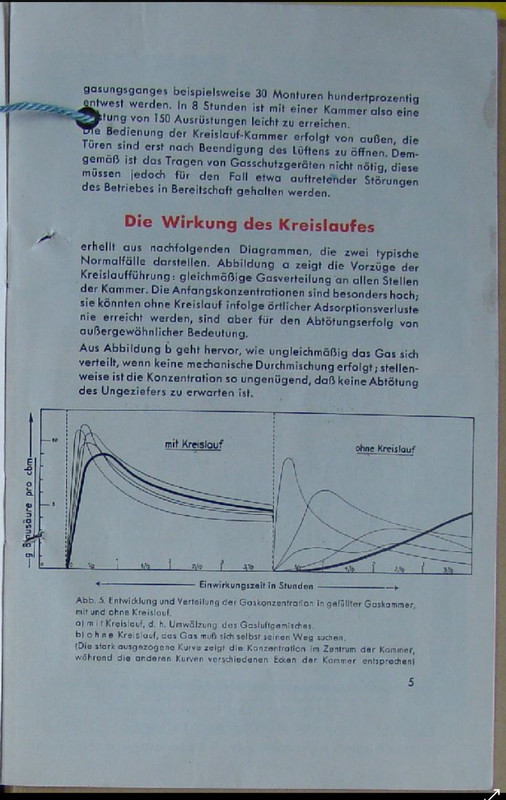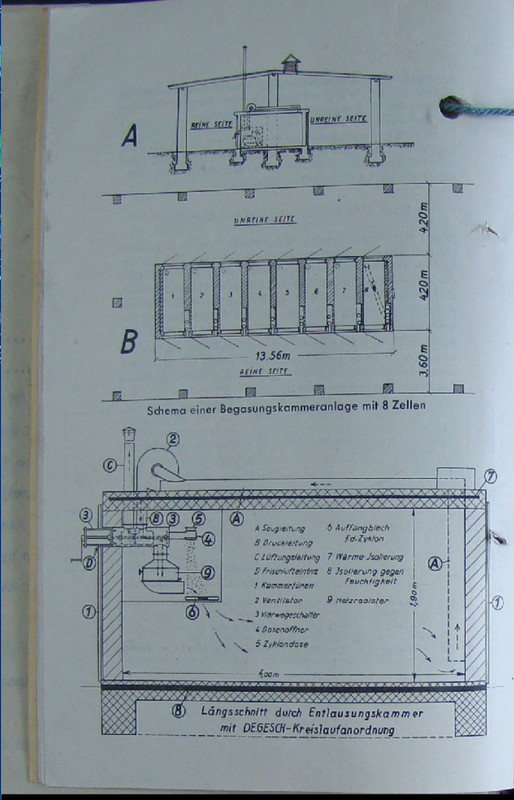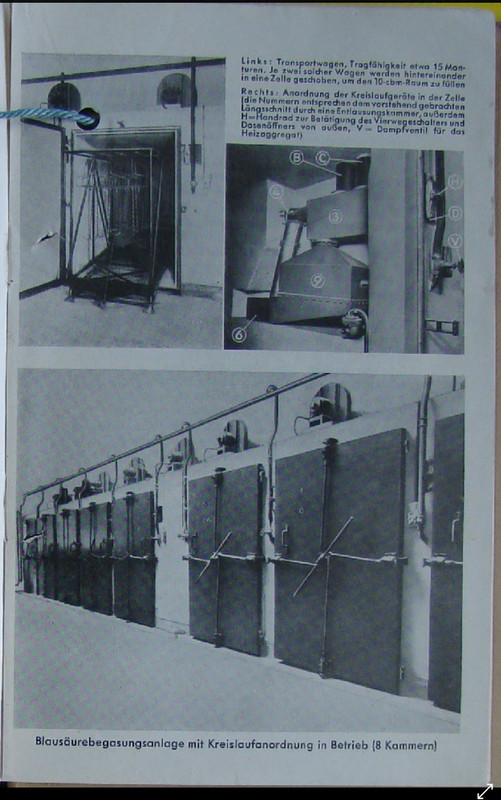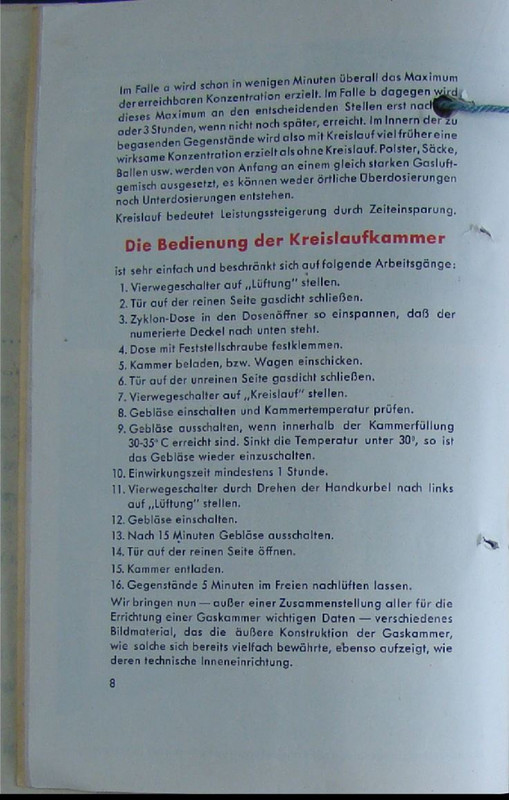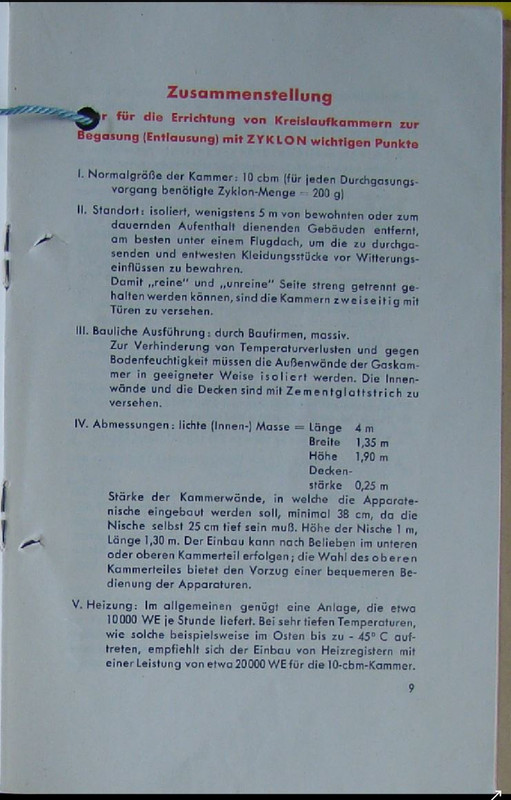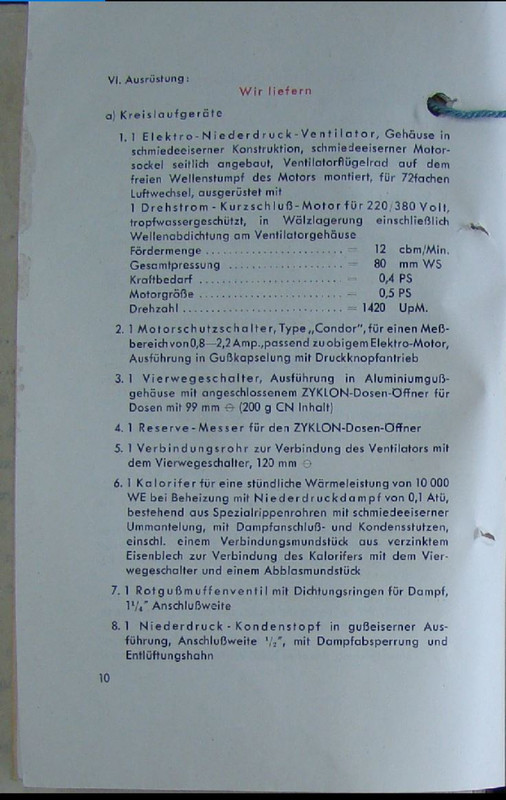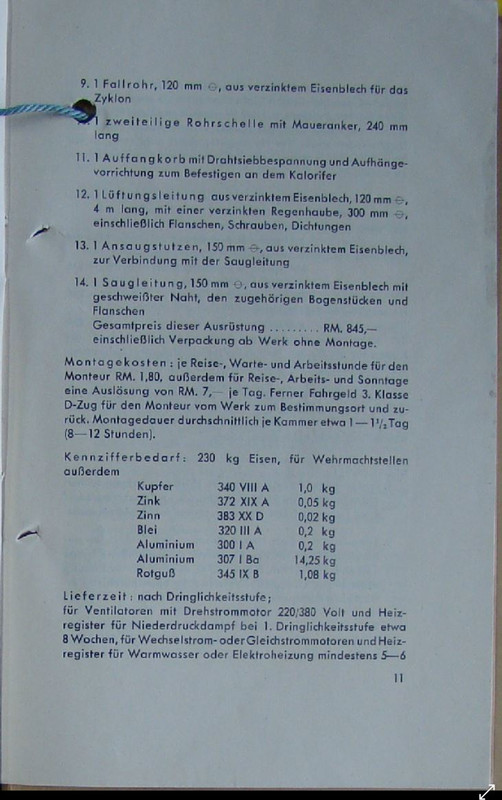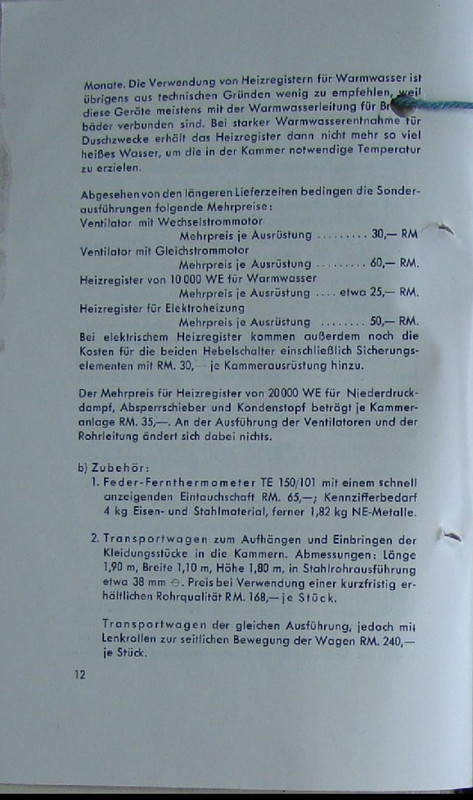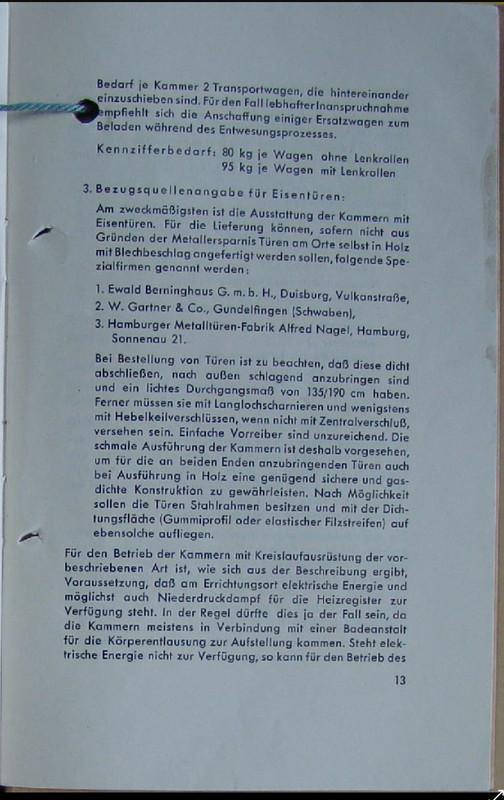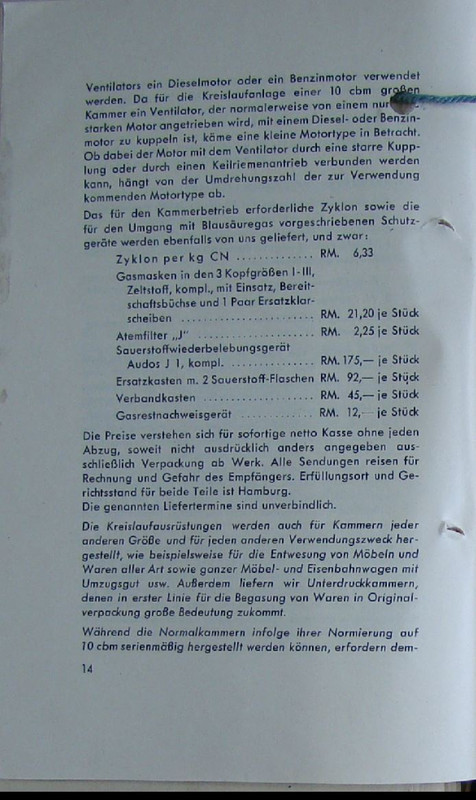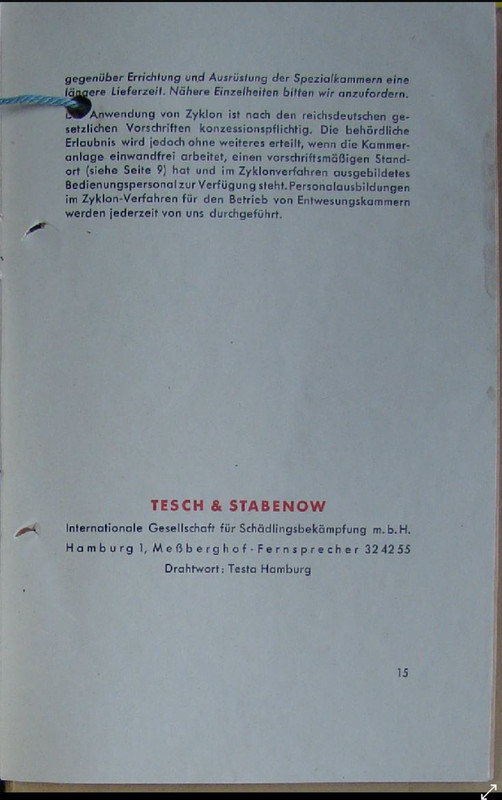 It's ironic that my argument with Berg and Scott on this board was that the outgassing from the pellets would not have been instant and would have been about 5-10 minutes. And now your argument is that the outgassing would have been an hour or more.
My conclusion is not spurious. I have been reading about and studying these things for years now. On reconsidering the issue right now, here are my conclusions:
Here
is an early-1960-era fumigation manual which discusses fumigating with HCN (and Zyklon-like products) in it. It was updated until at least the early '80s since there is a 1980-era reference to Japan's fumigation of bananas in it. It is rare to find references to HCN fumigation past the '50s since it isn't usually the preferred thing to fumigate most things with anymore.
If you go to the
HCN properties section of that manual
, you see that:
Natural vapour pressure at different temperatures

0°C (32°F) 264.3 mm Hg

10°C (50°F) 400.0 mm Hg

20°C (68°F) 610.0 mm Hg

25°C (77°F) 738.8 mm Hg

30°C (86°F) 910.0 mm Hg

40°C (104°F) 1 269.2 mm Hg
So how can this be related to that graph with the evaporation curves which cut off at 15C?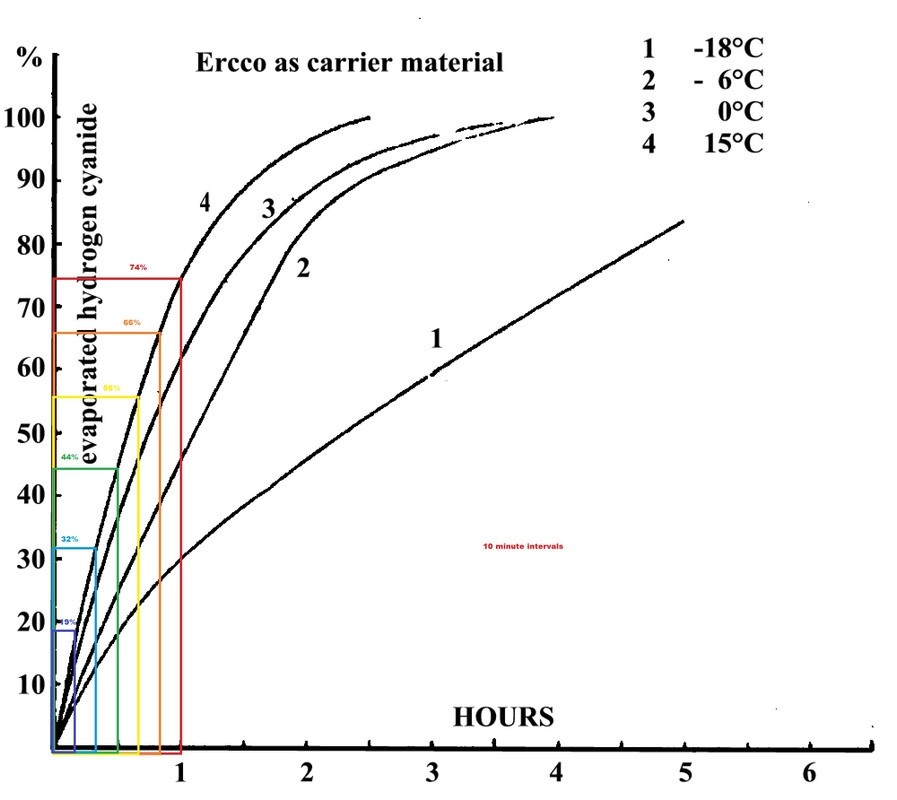 Obviously the curve from 0C to 15C is steeper (curves "3" and "4") - corresponding to the approximate doubling of the vapor pressure. The vapor pressure from 15C to 30C is a doubling again. I have carved this graph up in 10 minute increments and listed only the line 4 percentages at those increments (I didn't just now do this, I had this laying around from former posts).
So looking this over again now, it looks like the 50% mark occurs between the green (30 min) and yellow (40 min) lines for the 15C line - let's call it 35 min - and about 45 min for the 0C line. So with a doubling of the vapor pressure from 15C to 30-35C, the 50% mark would probably shift another 10 minutes over - call it 25 minutes.
The length of time it would take to absolutely fully evaporate the HCN is of course infinity. We don't really care about that!
Most of the HCN would be outgassed in about 25 minutes.
At 15C 74% would be outgassed after an hour and it looks like about 60% for the 0C line. So about 88% would probably have been outgassed at 30C in an hour.
So I am probably now somewhat agreeing with you that near-100% outgassing at 30-35C would probably take a little over an hour. I fail to see why we care about that though. The airing out stage of K1/K2 puts us past the one hour mark. And the airing out stage for K4/K5 I speculate would probably be in the 12-16 hour range! It is claimed that the SK went in there before that with gas masks and moved the corpses elsewhere. The corpses would stay warm for awhile and therefore would desorb fairly quickly.