This is to continue a discussion that was derailing another thread. It is in relation to the area seen here, mainly 3 but also parts of 2;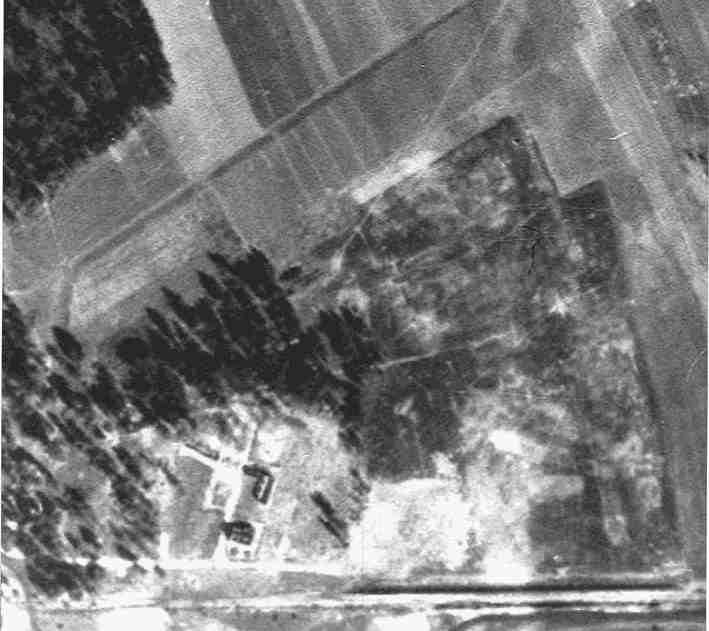 Which is where the ground was heavily disturbed by excavations, some of which are seen in the Kurt Franz photos here;

Turnagain

wrote:

↑

Fri Jul 12, 2019 9:28 am

Nessie

wrote:

↑

Fri Jul 12, 2019 7:45 am

Turnagain

wrote:

↑

Fri Jul 12, 2019 7:15 am

Nessie wrote:

You claim to be able to dismiss her work, but you do not even understand what that map is showing!!!

I understand very well that C S-C's irregularly shaped holes are not, repeat NOT, the 10X25X50 meter graves described by Wiernik or the even larger graves described by Rajchman.

No one has claimed they were!!!!!

Well, what were the little rabbit holes then? Are you claiming that they are part of the original 10X25X50 meter graves or not?
I have posted a simple map showing a simple key and a link to the more detailed thesis. Do you really need me to hold your hand and explain what both say?
You are assuming that the 10x20x50 graves were opened up perfectly and hollowed out to a 10x20x50 empty space, the bodies all removed. They were cremated and then along with earth from somewhere, they were filled back in which would leave a perfect 10x20x50 area of disturbed ground surrounded by never disturbed ground.

The Kurt Franz excavator photos, the aerial photo, the survey in 1945 and the work of Staffs Uni shows that the ground was disturbed by digging to a far greater extent than that. The work by Kola at Belzec and Haimi at Sobibor, with bore holes and excavations show that the Nazis did not perfectly excavate the graves, merely hollowing them out as they emptied them. They dug into and around them and left irregular ground disturbances with the remains unevenly mixed in.
Nessie attempts another weasel dodge. However, he can't dodge the fact that if the graves were ever there, they still are there.[/quote]
That is only if you assume the graves were perfectly emptied and there was no other digging or ground disturbances when they were refilled.
No matter if they were emptied, filled in or even enlarged.
It matters a lot, especially when you add that the entire surface area of the camp was dug over and earth piled onto, as shown in the Kurt Franz photos.
They would show up as GPR horizons as either the original ground disturbances or the theoretical larger disturbances. They could NOT be made to disappear unless the entire area was dug to a depth of over 32 feet. Then the entire excavation would show up on GPR. You lose, Nessie.
The evidence from the photos; Franz, aerial and from 1945 shows the whole area was disturbed ground. The Nazis did way more than just empty the graves. They dug large parts of the whole area up, mixed in the cremains and then covered the site over with more earth.
Then, to make GPR even more confusing, there was grave robbing where large parts of the camp were dug up again, including the use of explosives. Then the site was memorialised and a large part was allowed to return to woodland.
It is hardly surprising that the survey did not find perfect rectangular form graves and no other disturbed ground. Instead it found large areas of disturbed ground, including straight edges which proves that the Nazis did a lot of excavating in that area and at one point, there were large pits dug that had straight edges.
No cremains, no graves, no holyhoax. Finito. End of story.
If that was true, why were the Nazis doing so much digging in one part of TII?