.
HOW TO UNDERSTAND THE PHENOMENA OF 'international Jewry' or 'WORLD JEWRY'
The vast majority of people who self-identify as being 'Jewish' are indoctrinated from infancy to regard themselves as belonging to an elite 'tribe' who throughout history have been victimised through no fault of their own.
For the majority of such self-identifying people, their
'holocaust' narrative
has become the epitome of this belief-system. For many of these people, this narrative defines how they see themselves and their place in the world.
Their land theft in the middle east is an extension of this 'eternal victim' self-perception.
They have been conditioned to believe that they were nearly annihilated during WW2.
Because they believe that pseudo-historical mythology, they believe that they WERE in 1945 — and STILL ARE — in an existentialist crisis.
Based on their 'Holocaust' near-annihilation narrative, the majority of Jews are conditioned to believe that ANYTHING GOES concerning creating a safe environment for Jews, viz. a Jewish state. This is the ideology that justifies any action perceived as furthering the cause of that safe-zone Jewish state: illegality, criminality, organised violence, land theft, ethnic cleansing, child murder, slow genocide,
political assassinations
, character assassination, mass-media deception, whatever.
Even Prof. Norman Finkelstein — a lifelong critic of Israeli policy — believes that despite Israeli lawlessnes and 'world jewry's' complicity, Jews have no other option because of the 'holocaust' and JEWS MUST HAVE A JEWISH STATE in Palestine.
This is the background ideological thinking that nearly all Jews have been influenced by, and are attached to.
All non-Jews have been subjected to this ideological thinking also. That includes you reading this and I myself. Its everywhere, explicitly and subliminally.
With a major difference, most non-Jews — with the exception of Christion zionists (e.g. like Bush and Blair) — are not attached to this idea.
Whereas
most Jews are
.
That is not a racist generalisation, but a statement of fact admitted to by Jews themselves
.
Ex-Jew Gilad Atzmon is one who not only saw through that conditioning and rejected it, but now works hard to expose it.
Ex-Jew Prof. Shlomo Sand is another.
The Guardian's political columnist Rafael Behr (who is a Jew) wrote:...

Jewishness comes with strings attached to Israel

. This never used to be a big deal. For hundreds of years, Israel was a metaphor for Jews. It was a word in scriptures and history books, an ancient place where a semi-mythic nation once lived under Hebrew kings. It was a nostalgia.
But in 1948 it became a real state, with real politics and a real army. And thus a strange Middle Eastern country — thousands of miles away from my home, of which I am not a citizen, and in which I have never lived — acquired a stake in my identity 26 years before I was born. Every time Israel goes to war, every time it attacks or is attacked; when it is pilloried by the British Left, or propped up by the American Right; and every time al-Qaeda issues a statement blaming Zionism for the ills of the world, I feel a little part of me gets caught in the crossfire." http://www.theguardian.com/world/2005/o ... s.features

(see more on how that works

here

)
I'll repeat this analysis to make it abundantly clear:
most people in the world are infected with a belief-system which believes that Jews were nearly annihilated during WW2 (the '

holocaust

' meme).
As a result of this pseudo-historical narrative, Jews have worked hard to create a situation where most people on the planet think this abstract tribal group require a safe haven of a 'Jewish' state on land already inhabited by non-Jews.
AND this 'near-annihilation' Holocaust perception has immense significance to them because most people who see themselves as being 'Jews' actively participate in furthering anything presented as a cause beneficial to Jewry, because of it.
And this has NOTHING to do with religion or genuine genetical ethnicity. Its an abstract group self-identification which sees themselves as eternal, existentially-threatened, elite victims.
What most non-Jews don't realise is that millions of people around the world who primarily self-identify as being 'Jews' are covertly and instinctively co-operating to achieve that aim. That includes everything from sayanim co-operating with kidnapping, murder, character-assassination, etc.,; to politicians and mass-media outlet chiefs co-ordinating Israel-favourable misinformation; to independent hasbara trolling on social media.
So, if you can except that this is NOT a viewpoint motivated by an anti-semitic prejudice, but a statement of fact then it becomes easier to understand how all these people with this lifelong conditioning will cooperate — WITHOUT ANY necessary direct communication — for perceived Jewish interests. Such interests include demonising and discrediting anyone who points out the psychology behind this perennial phenomena (unless they are 'Jews' celebrating it).
Once you've understood and accepted the above analysis, it becomes clearer how 'Jews' the world over, utilise whatever leverage they have in both their personal and professional lives, to the cause of jewish self-interest ( and by extension, zionism). Causes which includes misinformation campaigns, suppressing historical fact, character assassination, internet banning of voices that expose this networking, etc., etc.
And once you have understood and accepted the above analysis, the significance of ownership and control of internet social media becomes more apparent.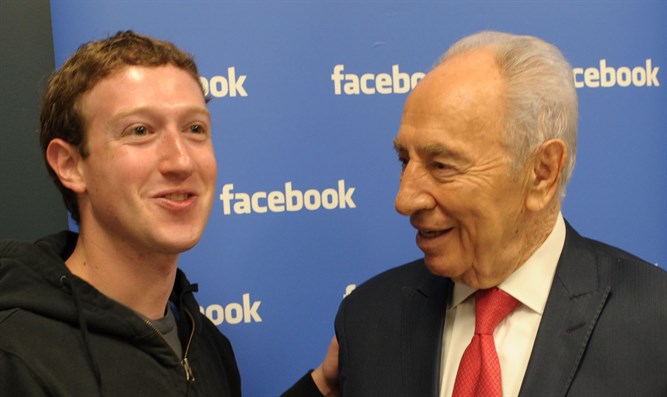 Mark Zuckerberg with Israeli President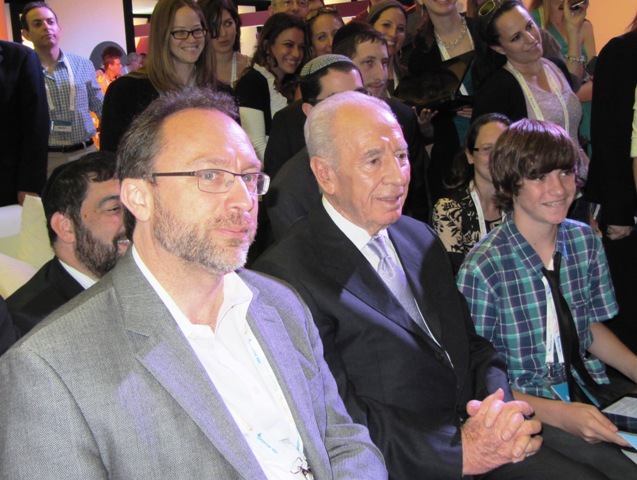 Jimmy Wales with Israeli President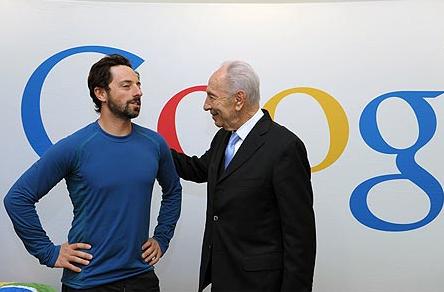 Sergey Brin with Israeli President
1)
Google
It was founded by Larry Page, Sergey Brin in 1998. Both are Jews.
2)
Facebook
founded in 2004 by Mark Zuckerberg a Jew,
He also owns
3)
Instagram
so count that website owned by a Jew too.
4)
YouTube
CEO Susan Wojcicki is a Jew.
5)
Wikipedia
founded by a Jew, Jimmy Wales
6)
Ask.com
founded by a Jew, Garrett Gruener.
7)
Tumblr
founded by a Jew, David Karp.
8)
NetFlix
founded by a Jew, Reed Hastings.
9)
Wix.com
website to create free websites. This is also founded by a Jew, Avishai Abrahami.
10)
Quora.com
owned by a Jew, Adam D'Angelo.
11)
Answers.com
owned by a Jew, Bob Rosenschein.
12)
Twitter
co-founded by a Jew, Noah Glass.
13)
Vimeo
founded by a Jew, Zach Klein.
14)
Yahoo
Current CEO Marissa Mayer, and even previous CEO, both are Jews.
15)
Pinterest
founded and owned by a Jew, Ben Silbermann.
16)
eHow.com
founded by a Jew, Richard Rosenblatt.
17)
DailyMotion.com
This YouTube's alternative is also founded and owned by a Jew, Benjamin Bejbaum.
18)
Linkedin
founded by a Jew, Reid Hoffman. Even though this got recently acquired by Microsoft...
19)
PayPal
the CEO of PayPal is a Jew, Dan Schulman.
20)
SnapChat
founded by a Jew, Evan Spiegel.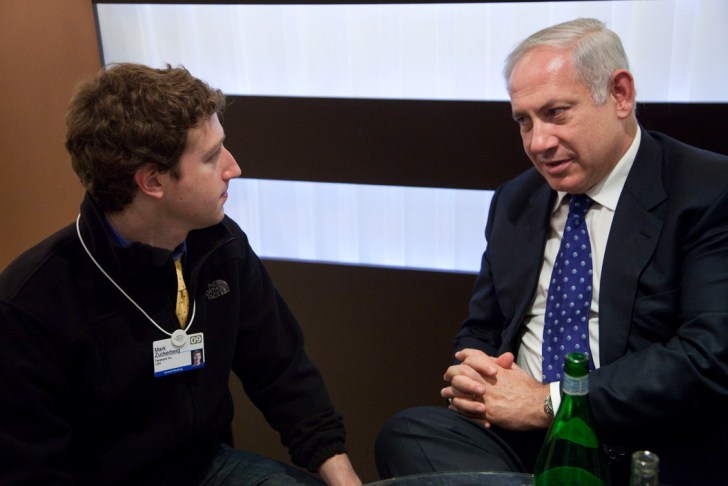 Read more
here