It's in the news again. Worldwide!
But THIS time some people who self-identify as Jews are getting upset at the
way
it is in the news.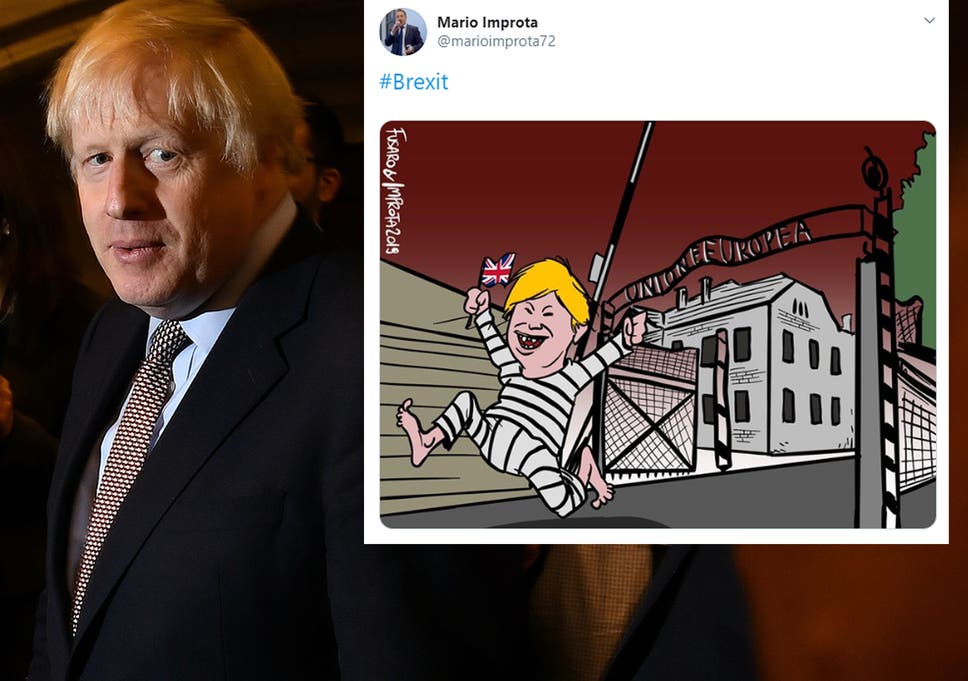 Italian cartoonist Mario Improta didn't depict one of this pseudo-history's most potent but decitful icons appropriately.
He didn't show enough respect to this 'religious' symbol of the poor, eternally persecuted, always suffering 'Jews'.
So now THAT is in the news...
...in ISRAEL:
https://www.timesofisrael.com/italian-c ... ks-outcry/
USA:
https://www.nytimes.com/aponline/2019/1 ... rtoon.html
UK:
https://www.independent.co.uk/news/worl ... 50636.html
ITALY:
https://www.quotidiano.net/cronaca/mari ... -1.4941210
CROATIA:
https://www.jutarnji.hr/vijesti/svijet/ ... u/9754459/
TURKEY:
https://haberglobal.com.tr/dunya/brexit ... ildi-19168
etc., etc., etc.