Search found 2036 matches
by Scott

Wed Jan 22, 2020 3:07 am
Replies: 19
Views: 113
Okay, folks. Let's go back to talking about more serious matters, please.
Thanks
by Scott

Sat Jan 18, 2020 6:35 pm
Forum: The Lounge
Topic: Was Hitler a pagan?
Replies: 3
Views: 82
I would answer the question of whether Hitler was a pagan as clearly NO. I think Hitler was basically an Agnostic, so essentially a non-believer, and not especially observant, but nominally a Roman Catholic nevertheless. I think he still called himself Christian, for what it's worth. Although Hitler...
by Scott

Thu Jan 16, 2020 3:07 pm
Forum: The Lounge
Replies: 18
Views: 534
Until I hear otherwise or get some details, this is just a sick TROLL.

I'll let you know as soon as I have some confirmation or whatever.

Thanks for your patience.

~ Scott
by Scott

Fri Jan 10, 2020 3:33 am
Replies: 127
Views: 5246
Tone down the abusive language against fellow forum posters.
This will be the last warning.
Thank you.
by Scott

Mon Jan 06, 2020 10:33 pm
Forum: Memory Hole 2
Replies: 21
Views: 365
Your use of the categorisation 'liberal' seems to me to be a peculiar American distortion of the European meaning. Blair/Orwell is regarded in Britain as left-wing Socialist. That is considered politically quite far from what is regarded here as a centrist Liberal. As I understand it 'liberal' in A...
by Scott

Sun Jan 05, 2020 7:39 pm
Forum: Memory Hole 2
Replies: 21
Views: 365
Since this thread is about the Spanish Civil War and involves aspects of Jews and the semantics of the term "Imperialism," it might be useful for this thread to note the context where Lenin used the idea: Imperialism, the Highest Stage of Capitalism (1917), by Vladimir Lenin , describes the function...
by Scott

Fri Jan 03, 2020 11:57 pm
Forum: Memory Hole 2
Replies: 21
Views: 365
Scott: I'm re-reading your post and I'm struggling to understand many of the ideas you discuss. Most prominently: As far as "International Jewry," that is kind of a shorthand for what Hitler called "International Finance Capital" in Mein Kampf , which like Communism is very Jewish. This identificat...
by Scott

Wed Jan 01, 2020 2:29 am
Forum: The Lounge
Topic: Happy New Year!
Replies: 17
Views: 275
Saying goodbye to the twenty-teens, about twenty minutes to go.
Happy 2020 !
So, one-fifth of the 21st Century already used up.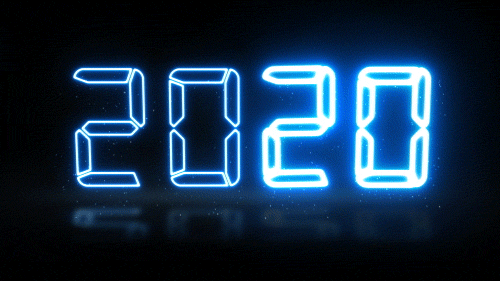 by Scott

Sun Dec 29, 2019 8:24 pm
Topic: (((Survivor))): Heidi Fried
Replies: 5
Views: 161
Sorry Lady, lachrymose imagination aside, the Jews don't have a monopoly on suffering. Yeah, and as far as I'm concerned, those who go into the schools to relate their propaganda to the kiddies should be rigorously questioned to find out what is only hearsay and what is patently false. You cannot ev...
by Scott

Tue Dec 24, 2019 5:45 pm
Forum: The Lounge
Replies: 3
Views: 120
Merry Christmas to all from Fritz Berg and Lucky, with the PetSmart Santa (2018). No, Fritz is not the Ghost of Christmas Past--it was last Christmas when his illness was still manageable. Friedrich Paul Berg passed away on October 6, 2019. RIP. November 11th, 2019 would have been Fritz's 76th birt...