Photo copies of jüdisch World Almanacs are presented below. These figures up until 1940 fit in with the fudged figures in the graph presented
here
One can see at a cursory glance that there is no loss of jüdisch population. and has been used by some people to claim that this is evidence of no holocaust. Such a site is
found here
.
The explanation to explain the figures are given below.
Only in 1949 are postwar estimates employed, the figures given are for estimates made in 1948. A year or two lag seems to be common for various other population estimates given by the World Almanac. The difference between the 1938 and 1948 figures is thus 4,481,491. In 1949, however, the

World Almanac gives a revised 1939 population of 16,643,120

giving a difference of between 1938 and 1947 of 5,376,520. Where the extra population between 1938 and 1939 came from is not cited, though one might speculate that it was based upon the Nazi estimates made in 1942 for the Wannsee Conference. Despite the apparent exactness of the numbers listed, the World Almanac warns that

all numbers listed are estimates

.
It would appear that all the figures are just not estimates as claimed but complete fabrications.
The almanac is compiled and revised by the same people who declared War on the Reich and led by Samuel Untermyer a Zionist Jude.

. These people are
Internationale zionistische Juden
who had much to gain politically and financially by fudging the documents.
These people revised the fabrication they invented in the first place. Zionist Juden made those alterations to fit the holocaust narrative. The graphs compiled by computers with data publicly sources and back extrapolated by modern data show that in 1950 there should be about 11.9 million Juden, but in reality there were 11.3 million which is a loss of 600 000.
In 1939 there were 11.3 million Juden world wide, the Zionists Juden revised this post war to 16.6 million and increase of 5.3 million.
They also did not define who they classed as jüdisch, whether it was religious Juden or racial Juden or as suspected pulled out of a hat like Simon Wiesenthals imaginary 5 million goy holocuasted.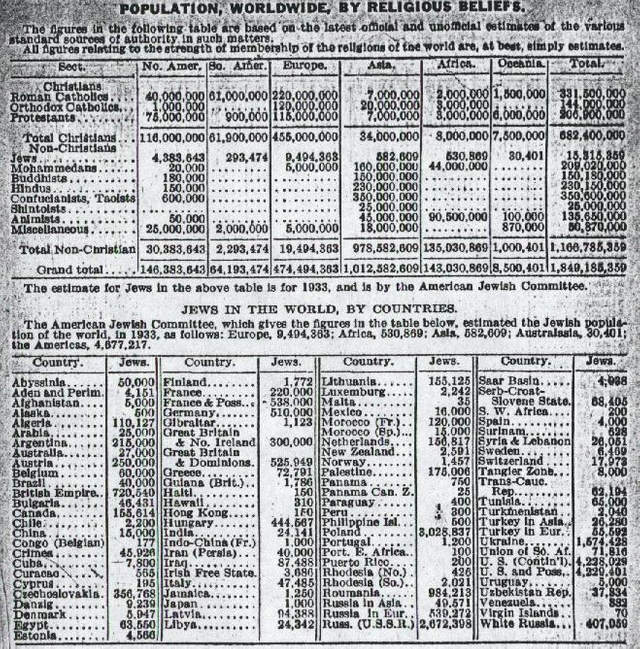 1933 15.3 million.. should be 11.1 million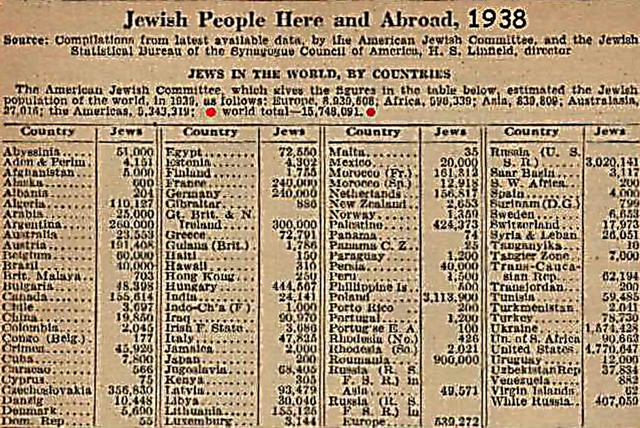 1938 15.7 million..should be 11.4 million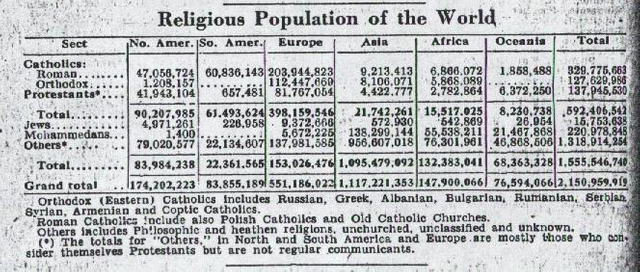 1948 15.7 million..should be 11.7 million