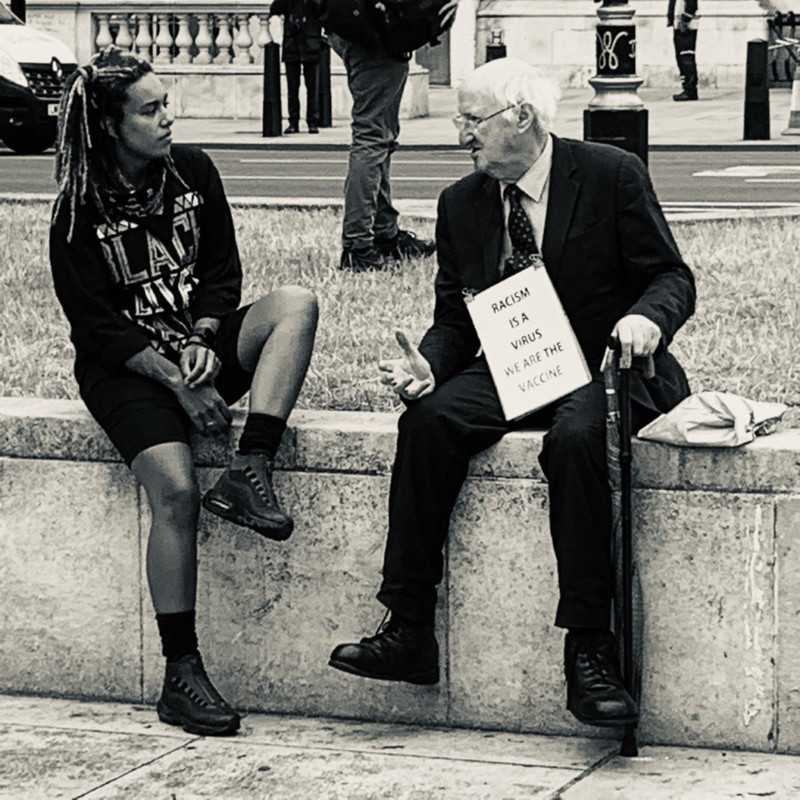 This photo of Rosie Smith and Jim Curran talking was intially highly publicised and celebrated on mainstream media.
It was presented as emblematic of the old and new generations united against racism.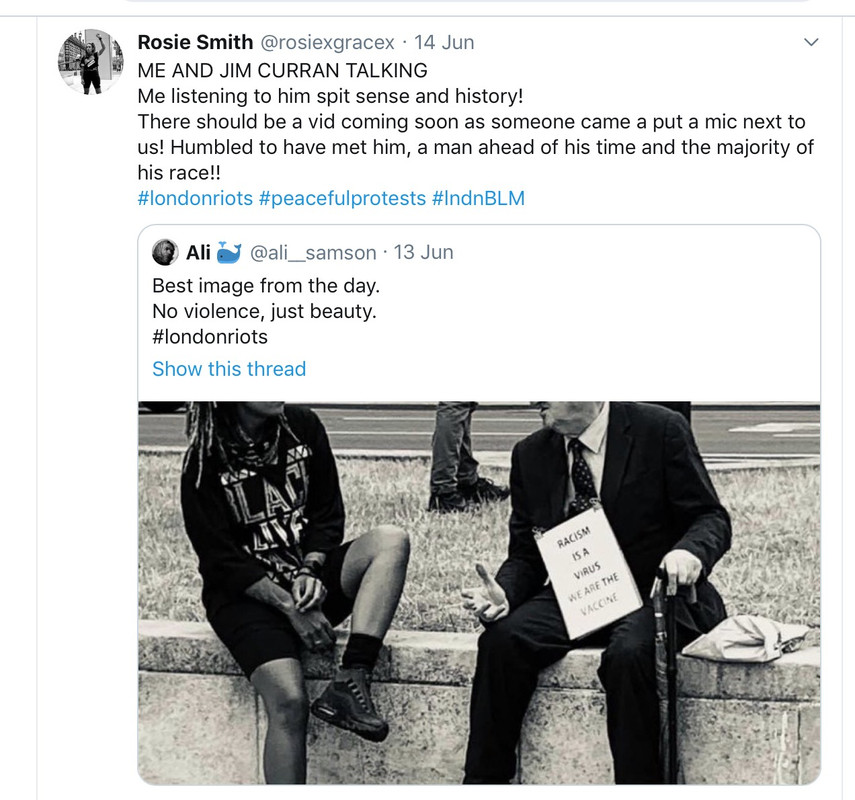 But then a glitch in the machine: it was suggested by an infamous British JEWISH organ of misinformation that Jim Curran was a 'holocaust denier' because he had attended talks by Gilad Atzmon!!! SHOCK, HORROR!
After last weekend's Black Lives Matter demonstrations, a heart-warming picture emerged on the internet. A kind-faced, suit-clad, elderly white man with a sign saying, 'Racism is a virus, we are the vaccine', sat deep in thoughtful conversation with a young Black woman. The image went viral on Facebook and Twitter garnering millions of views and hundreds of thousands of likes and shares. An apparent beacon of hope against racism.

One minor issue. That kindly, elderly man? His name is

Jim Curran

, an Irish nationalist and regular attendee at meetings of the Far Right/Left crossover group,

Keep Talking

. This extremist organisation was recently exposed by the CST and

Hope Not Hate

. They detailed how extremists from across the political spectrum (ex-Labour members Elleanne Green and Peter Gregson, Gill Kaffash and Tony Gratrex formerly of the Palestine Solidarity Campaign and convicted Holocaust Denier Alison Chabloz and former KKK Grand Wizard David Duke compatriot, James Thring) met to obsess over antisemitic conspiracy theories: from the 'Jews did 9/11' to outright Holocaust denial.

Curran's identity been brought to my attention by antisemitism researcher,

David Collier

, I tweeted at two top accounts who were sharing the picture to explain Jim Curran's background.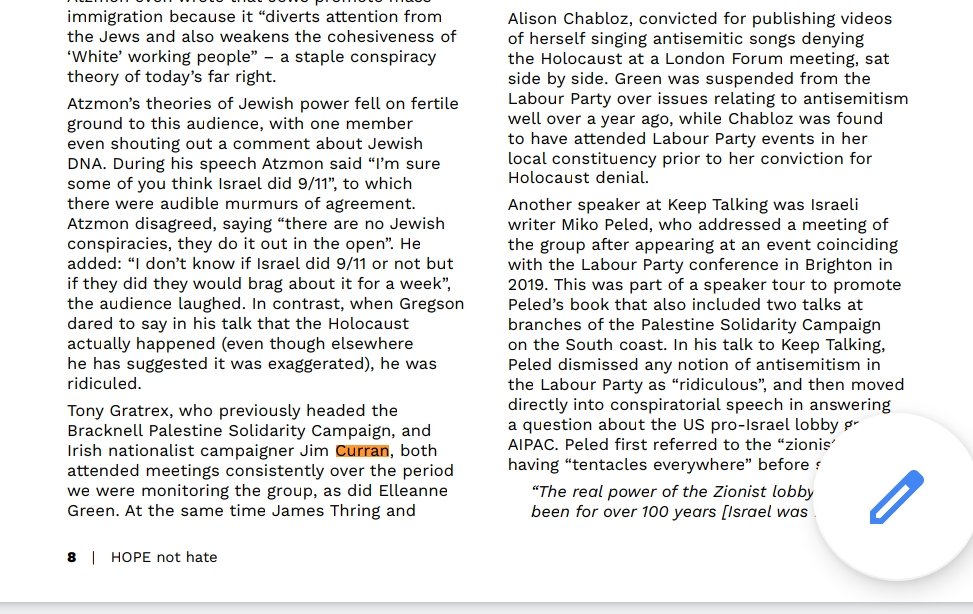 And so the mainstream media quickly removed their celebratory stories of their photo from their websites.
Here somebody has added a comment to 'justify'(?) still spreading it: