.
The obvious question that no media outlet mentions and no-one dare ask:
'is she Jewish?'
British-Australian academic, jailed for spying for Israel, is freed by Iran
Kylie Moore-Gilbert holds dual British and Australian citizenship, and is a fellow and lecturer in Islamic Studies focusing on politics in the Arab Gulf states, according to her biography on the University of Melbourne's website.

The website states that she graduated from the University of Cambridge in 2013 and completed her PhD at the University of Melbourne four years later. According to Australian state broadcaster ABC, she was in Iran in 2018 to start a course in the city of Qom when she was detained.

In 2019, Iranian judiciary spokesman Gholamhossein Esmaili said

Moore-Gilbert had been "spying for another country."

Moore-Gilbert was tried and sentenced to ten years in prison.
Kylie Moore-Gilbert

is an Australian-British academic and expert on Islamic studies. She is a lecturer in Islamic studies at the University of Melbourne's Asia Institute and has carried out research into revolutions in the Middle East, in particular Bahraini politics and protests. From September 2018 to November 2020, she was

imprisoned in Iran under a charge of espionage

.
Kylie Moore-Gilbert is a Cambridge-educated scholar of Islamic studies, who worked as a lecturer at the University of Melbourne. Iran said she had received training in espionage from Israeli intelligence and attempted to gather classified materials on Iran's economic and military affairs during her second visit to the country. She was arrested in September 2018 as she was leaving Tehran.

...the Iranian government has agreed to release 33-year-old Kylie Moore-Gilbert. She was serving a 10-year prison sentence after being tried and convicted as an Israeli spy in 2018.

Iranian media said her release was made in exchange for securing the freedom of three Iranian citizens, who were held in a foreign prison.

Australian Foreign Minister Marise Payne said she was "extremely pleased and relieved" by Moore-Gilbert's release, while reiterating that her government was rejecting the grounds for her arrest and conviction. The academic denied any wrongdoing and staged several hunger protests during her incarceration.
And compare the Main-stream-Media's emotionally-manipulative reporting of a convicted Israeli spy with whistle-blowing journalists who expose Western Governments crimes (e.g. Julian Assange, Chelsea Manning, Edward Snowdon, etc).
Assange can face psychological torture and solitary confinement in Belmarsh prison in Britain for exposing American crimes.
But this woman convicted of being a Jewish spy was supposedly in a "living hell"??!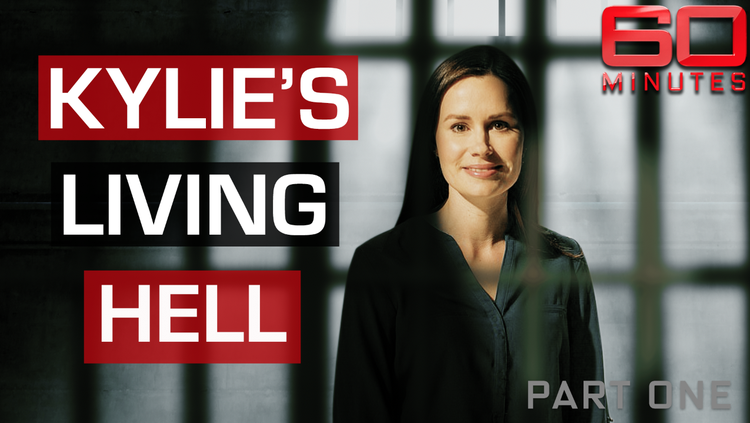 Here is the only sign of Kylie's Jewish self-identity that I could find.
The Jewish community of Australia before her release were urging fellow-Jews that they must campaign for her.
Hmmmm?
I wonder why they as a community of JEWS felt such a duty and responsibility????